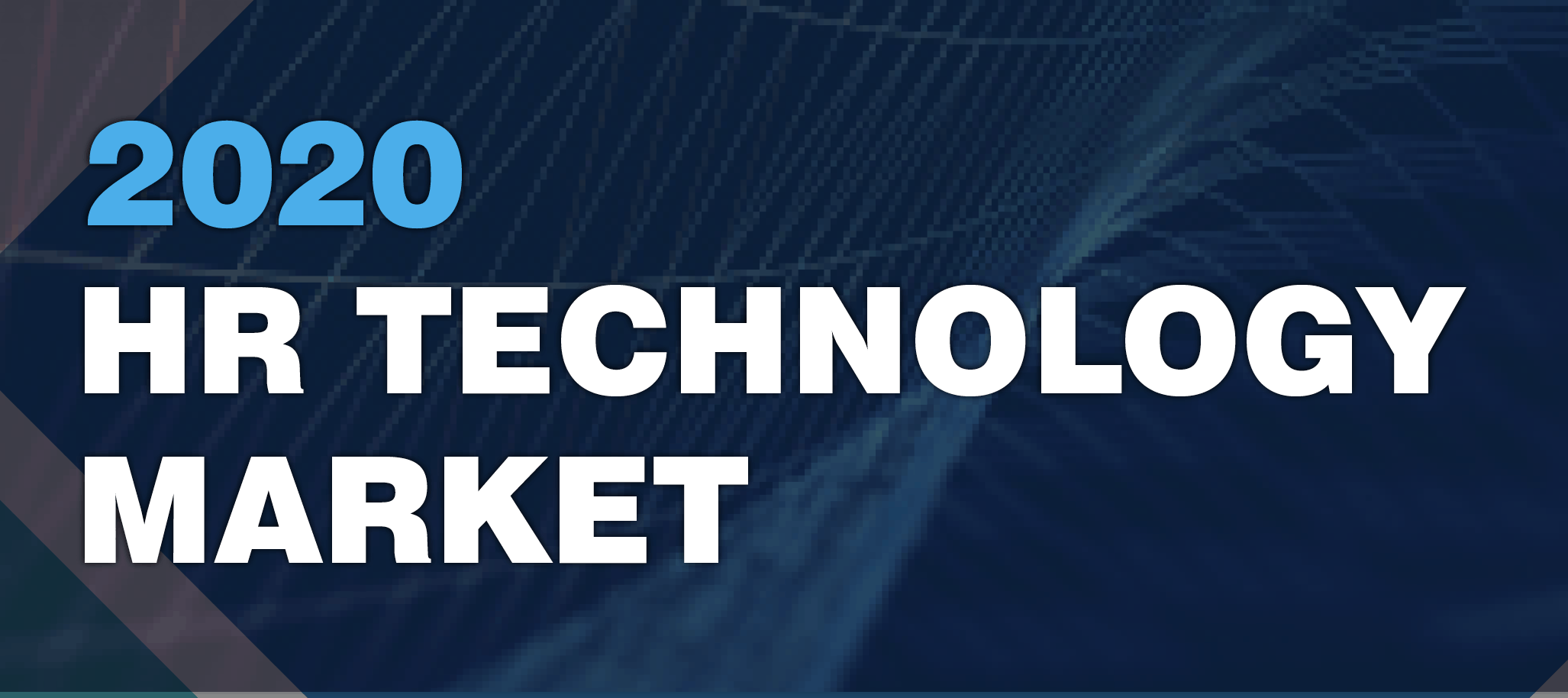 2020 HR Technology Report
HR technology is an enormous part of business today. In the U.S. alone, there are more than 12.1 million employers spending over $5 trillion on payroll, benefits, training, and other employee programs. More than a third of the workforce changes jobs every year, creating a $250 billion-plus market for recruitment, advertisement, assessment, and interviewing. The L&D marketplace is over $220 billion per year and spans onboarding to leadership development to technical and continuous skills programs. And the market for wellbeing, benefits, insurance, workplace tools, and workplace productivity systems is similarly large. The market is moving through four major phases.
This report was developed through hundreds of briefings and discussions with HR departments, vendors, investors, and analysts. Bersin has been producing this annual research for the last 16 years.

Core HR Platforms Grow, Competing on New Talent and Experience Features
By far the most important and essential part of the HR technology landscape is the market for core HR platforms, which includes cloud-based HRMS, payroll, and core employee management systems. This market, which is well over $8 billion in size.
Every company needs one of these platforms, and now that
most are available in the cloud, they are rapidly expanding their
offerings. Yes, these systems are core payroll and record-keeping
systems, but today, as employees are more distracted and many
work part-time, they must be more useful, productive, and
engaging to employees directly.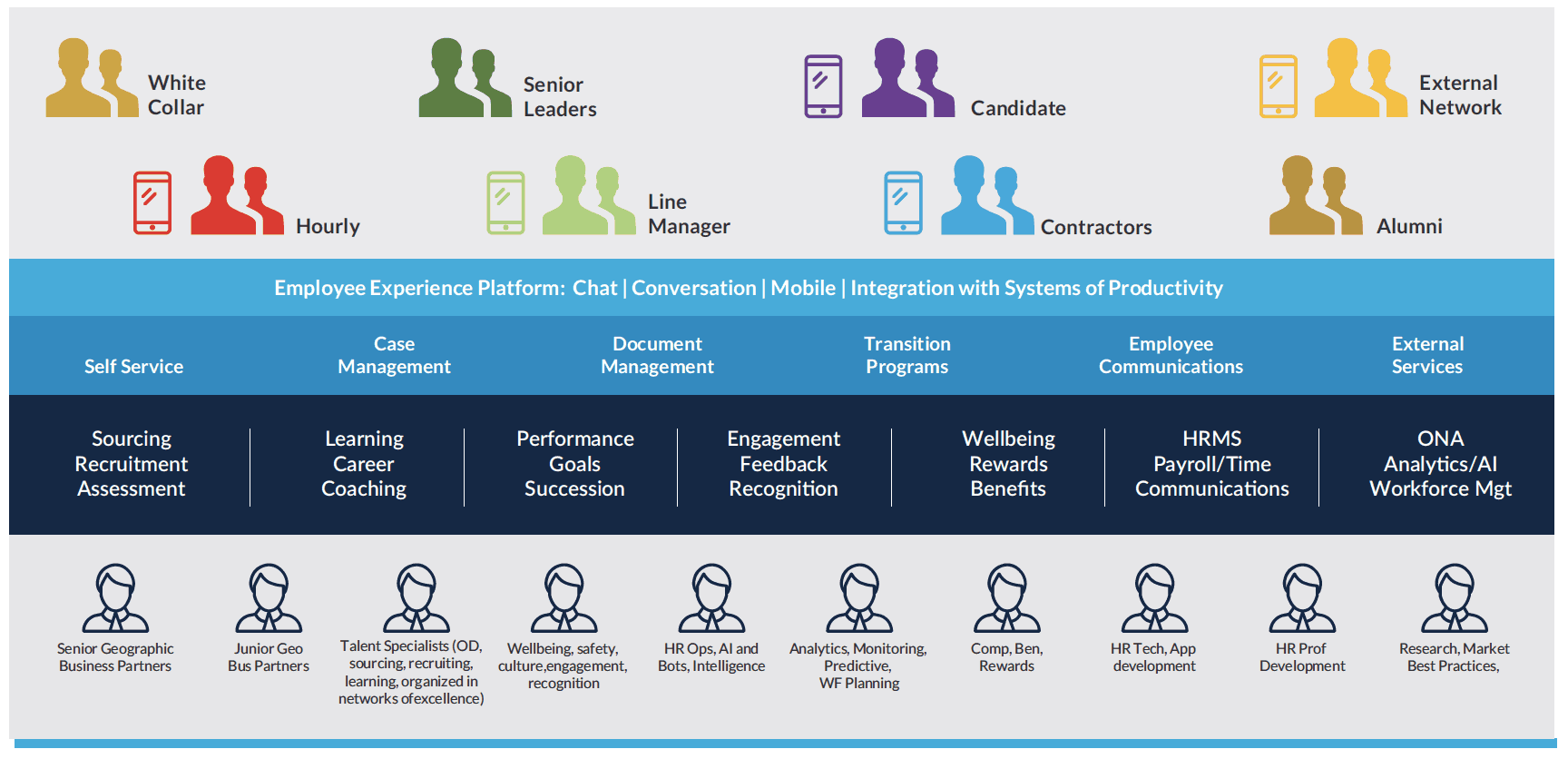 Employee Experience Platforms Arrive: Technology Architecture Will Change
For much of the last decade, we have purchased and implemented HR technology in a fairly simple technology stack. There was the core HR system (HRMS, payroll, benefits administration) and then a tapestry of talent management systems we purchased around it. These talent management tools included systems for goal setting, performance management, learning management, compensation management, as well as systems for benefits administration, engagement surveys, and more.

The Employee Experience Market Is Now Real and Changing Everything
What companies have found, in the middle of our digital transformations, is that their organizations are filled with bureaucracy, difficult to use systems, and clutter. And all the HR programs like diversity, inclusion, career development, onboarding, and wellbeing are all part of the experience – so in many ways we can reframe all of HR with this lens.


Gig Work, Internal Talent, Career Management Now Major Factors
With the explosive growth of gigs and talent networks, the demand market for gig management platforms is exploding. Research on human resource management systems has found that companies with better performance are three times more likely to set up emergency management platforms than other companies. I believe that this type of product is now becoming crucial and will become a major growth market in the coming year. Moreover, more and more leaders realize that the talent management strategy is no longer just a process from recruitment to retirement, but a way to help each one The process by which employees find their best career.

Employee Listening, Engagement, and Culture Tools Move to Action Platforms
Today we have entered a world where companies really want to build an employee sensing system as good as the one they have for customers and prospects. (HR is about 10 years behind marketing in this area). These tools have been transformational to businesses because they immediately enable managers and employees to see what people are talking about, and then, using text analytics and sentiment analysis, find outliers, poor management behavior, safety, theft, and other issues.

Accelerate the reconstruction of the learning technology market
In this new era of artificial intelligence and automation, every company focuses on skills. The problem now is not just training, it is also important to create a perfect corporate culture and encourage daily learning. At present, the learning technology market, which is worth more than US $ 20 billion, is undergoing the greatest innovation since the 21st century. This huge transformation is creating an employee experience that allows employees to learn in the workflow, while also promoting the construction of an internal vocational college within the company. There are many places in the enterprise that can be used to carry out special activities to encourage inventions and new initiatives.

Performance management tools begin to converge
Performance management is one of the most difficult and controversial sectors in human resources. The puzzles are endless: should employees be scored? Should goals and key results be used to set goals? Should feedback be formalized? How to evaluate performance and potential? How to make a development plan? How to allocate salary and rewards? What role should social recognition play? Many interesting ideas (continuous performance management, goals and key results methods, open two-way feedback, sign-in, growth thinking, development guidance) have all begun to merge. This means that the importance of performance management software has once again emerged, and performance management tools should integrate all these functions in one. In addition, another important fusion change is taking place-the characteristics of both HR-driven performance management software and performance management software used by managers to improve actual performance are also merging.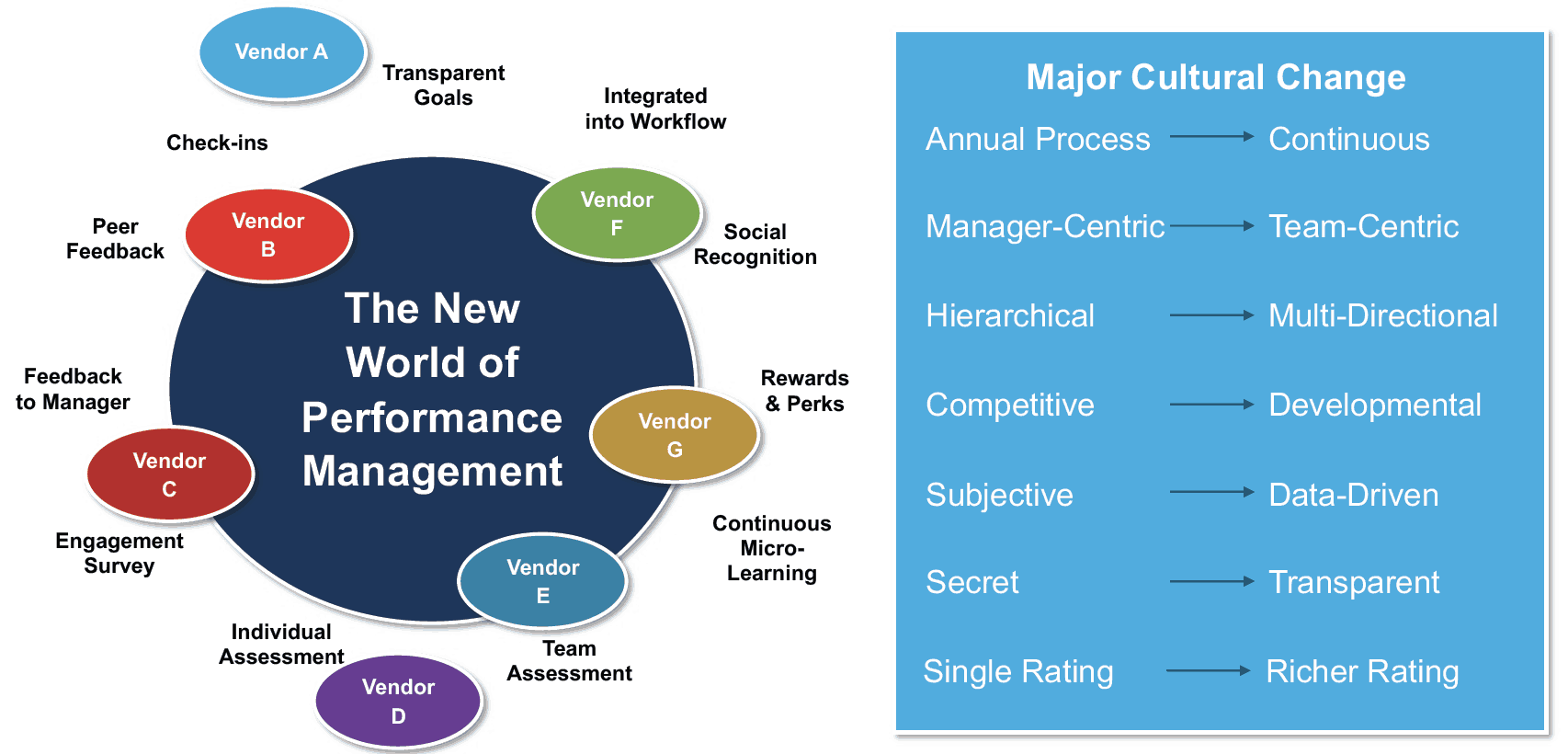 Health and welfare market has broad prospects
One of the most interesting and exciting developments is the explosive growth of the corporate welfare market. Welfare is an explosive market, which derives from salary and benefits. Research shows that more than 38% of today 's wages are used for insurance, health, and other benefits, and this proportion is still increasing. This is what we now call benefits. In recent years, nearly two-thirds of employees believe that overwork and stress pose major challenges to work efficiency. Therefore, employers are required to provide a full range of services to help employees stay healthy, energetic and have clear goals. And this digital health service is developing very quickly. The Global Wellness Institute (Global Wellness Institute24) valued the welfare market at 48 billion US dollars, and the annual growth rate exceeded 6%. In a recently completed Optum survey, more than 45% of companies are increasing investment in this area.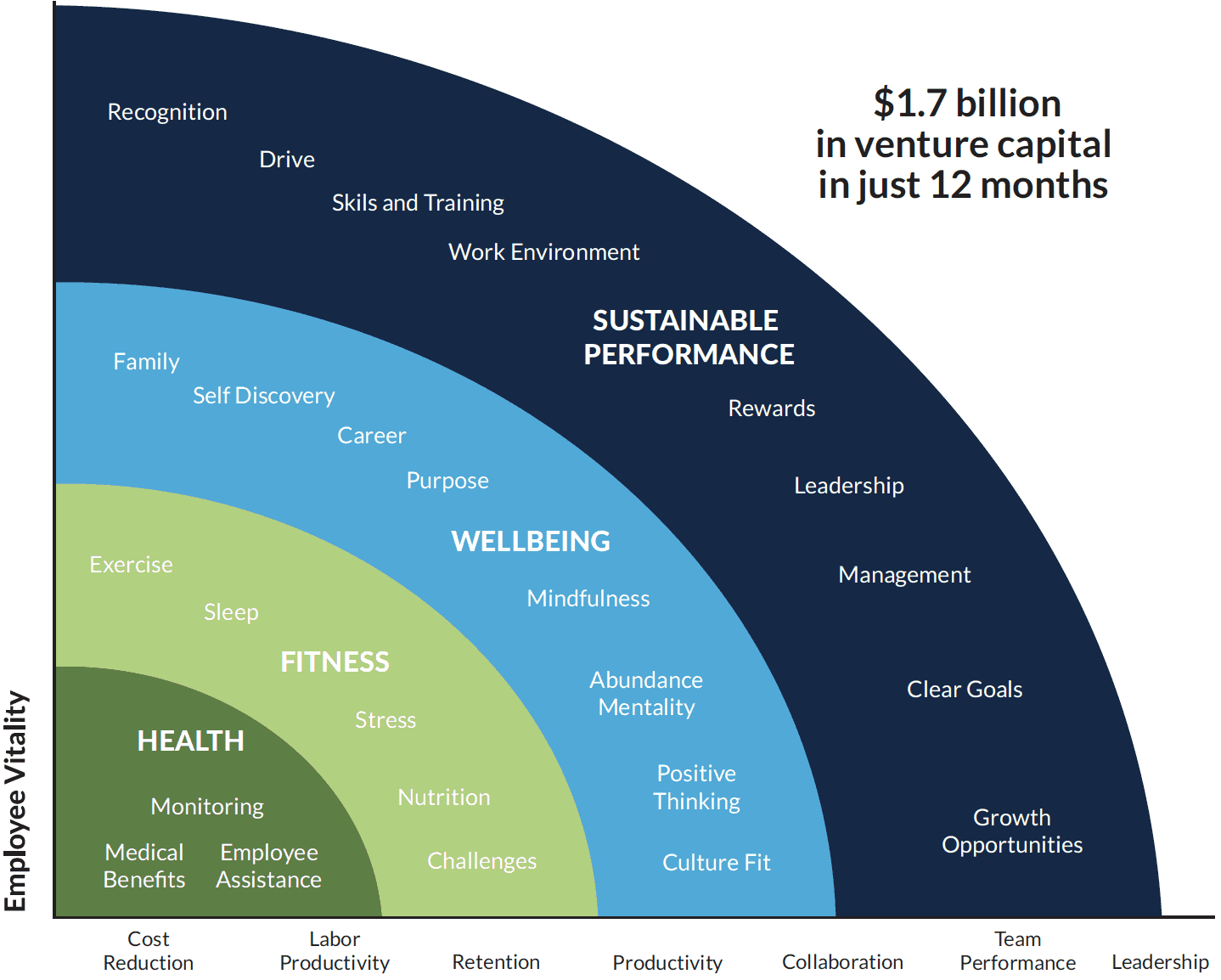 Analysis, AI, ONA and natural language systems
In recent years, personnel analysis has been a hot topic in the field of human resources, and is also the fastest growing sub-field in the human resources industry. Currently, 25% of companies recruiting this position in the market. Among the large companies surveyed, almost three-quarters of them are building integrated personnel databases for analysis. 40% of companies that already have a cloud human capital management platform put core data in an integrated location, and these companies often integrate learning, recruitment, and other data into this platform. Nowadays, human analysis is not only in the field of human resources, but is becoming the field of data scientists. Data scientists not only use traditional data, but also focus on graph databases (databases that build relational models, not in the form of rows and tables), knowledge ( Content connection and reputation) and the idea of integrated data structures, this is a new way of thinking about network databases, and organizational network analysis has gradually become mainstream.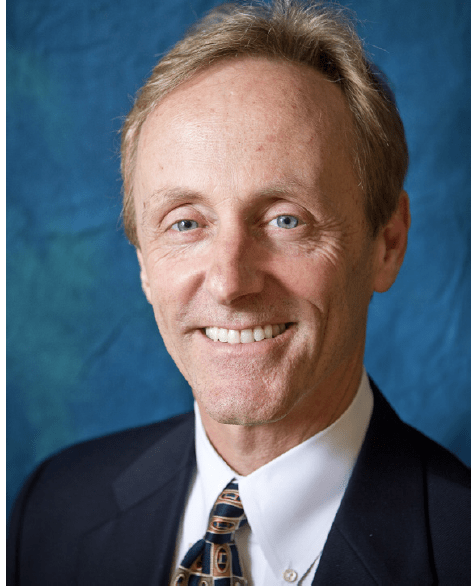 Author
Josh Bersin is an internationally recognized analyst, educator, and thought leader focusing on the global talent market and the challenges impacting business workforces around the world. He studies the world of work, HR and leadership practices, and the broad talent technology market.