Yonyou Cloud Platform (iUAP), provides an open business platform that enable you to build, integrate, extend and manage all your enterprise applications. It can better serve your customized needs in any C2B, O2O, B2B and B2B2C enterprises. Thanks to the high agility and flexibility, yonyou Cloud Platform enables companies to react, adopt and grow quickly to meet the changing market environment, enhancing your business competitiveness.
Efficient Performance
Create the best solution on one platform. Reduce the waste of resources and enhance effectiveness.
Open Structure
Integrate and extend the cloud applications with minimal disruption.
Safe & Reliable
Well-developed security and monitoring system.
Data-driven
Provide higher awareness and responsiveness.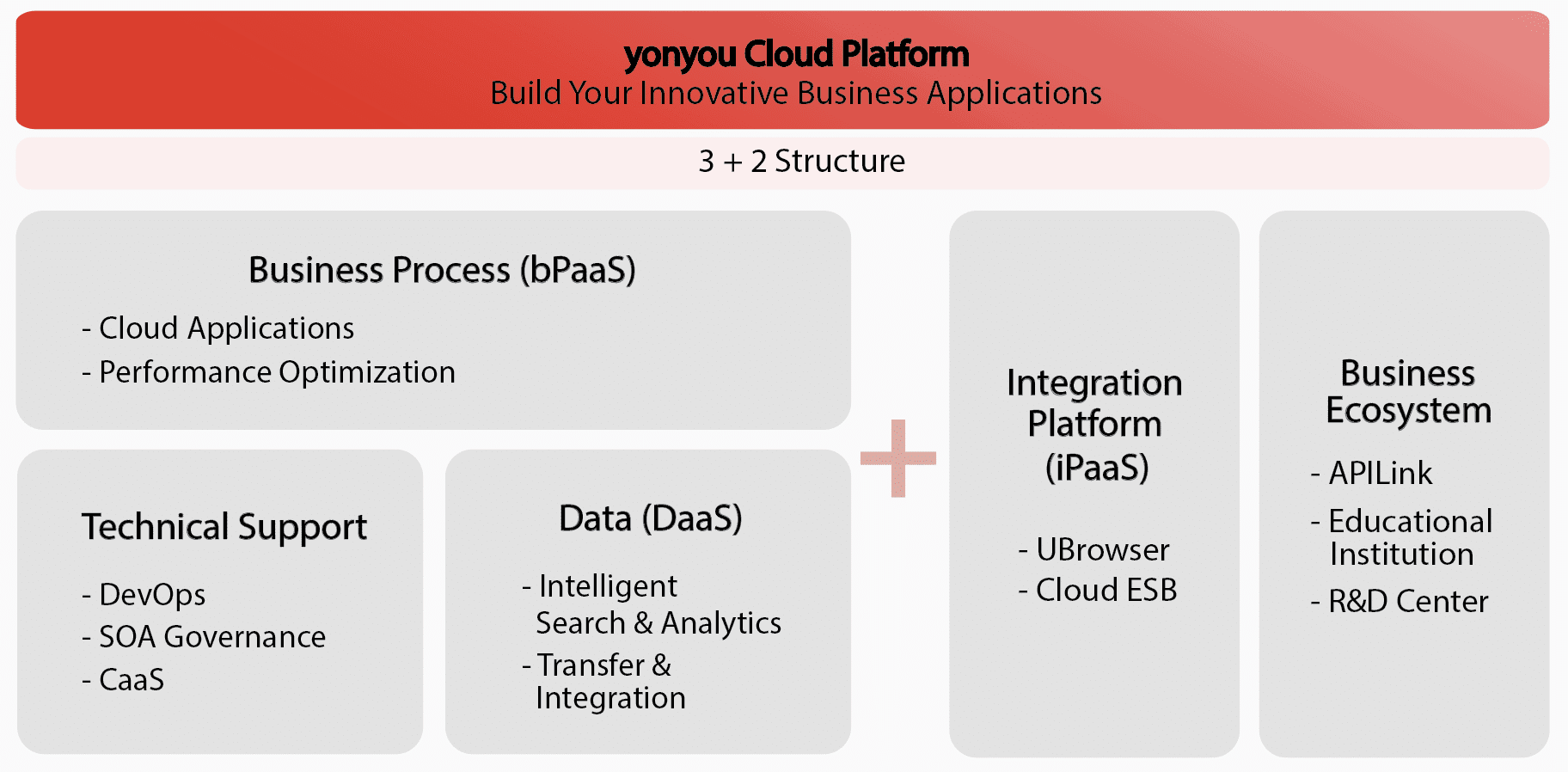 yonyou runs a 3+2 structure for the platform, comprising Data (DaaS), Business Process (bPaaS), Technical Support, Integration Platform (iPaaS) and Business Ecosystem.
Yonyou Cloud Platform offers one-stop-service in data handling with big data storage and computing platform.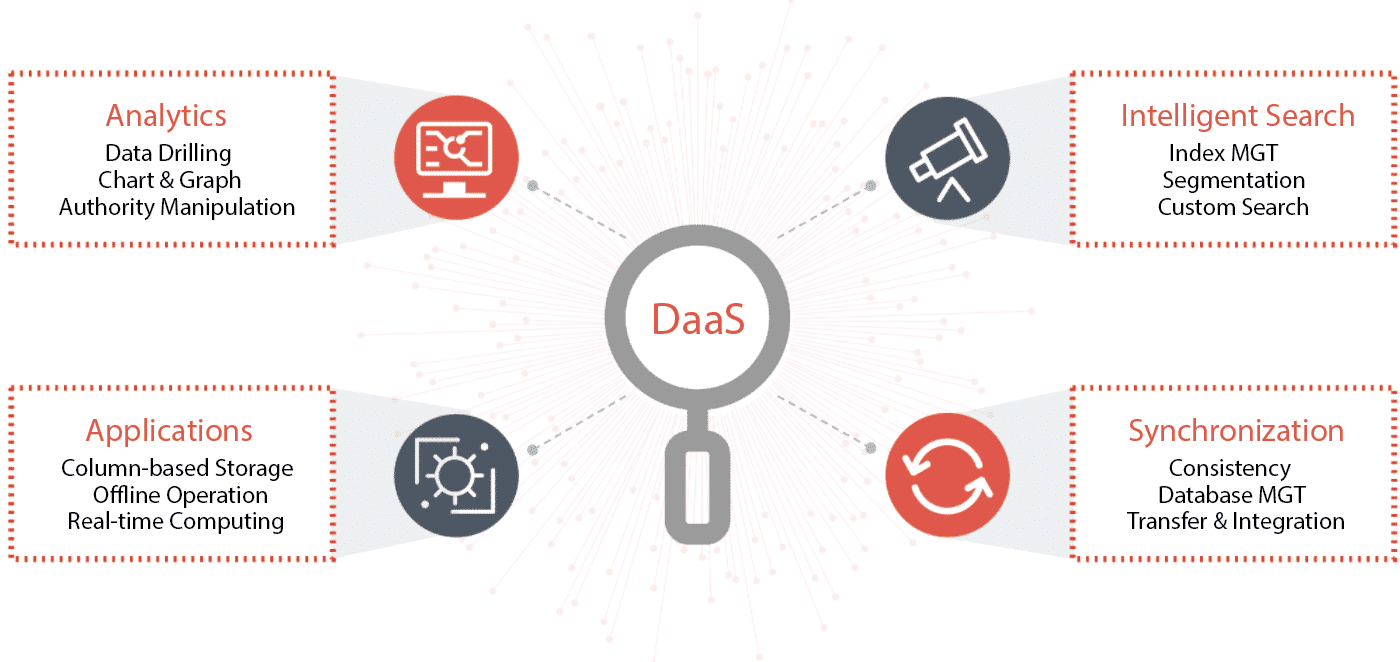 Business-Process-as-a-Software (bPaaS)
Instead of a single cloud application, bPaaS is a horizontalal or vertical integration of a set business process. Yonyou Cloud Platform supports well-defined interfaces, leveraging automation, standardization and repeatability in the way the functions are performed.
Yonyou's cloud platform technology mobilizes the formation of DaaS. With real-time processing and intelligent drilling of data, enterprises are able to switch from BI to AI operation.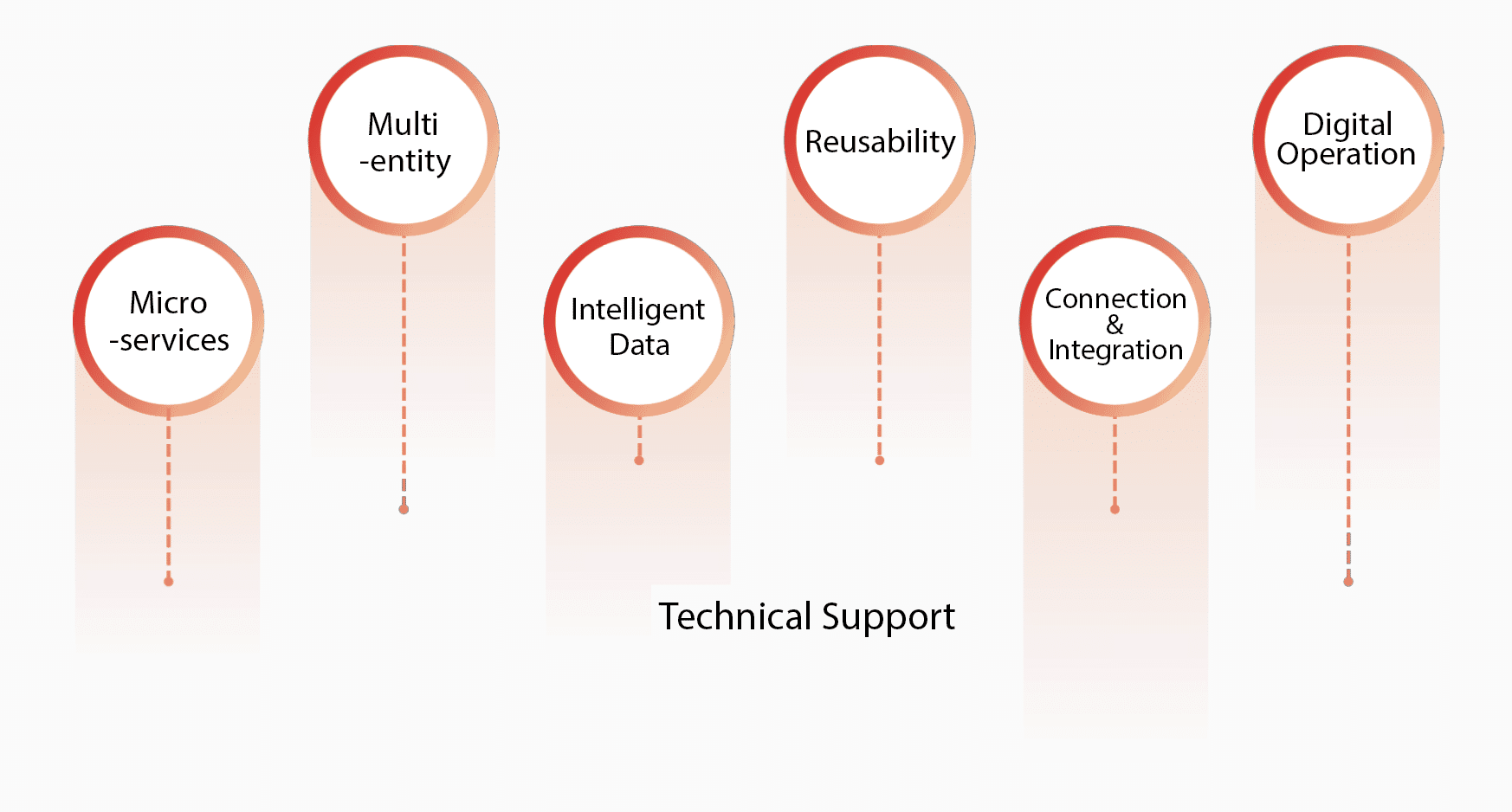 Integration-Planform-as-a-Service (iPaaS)
To facilitate the development of integration flows and API, iPaaS gives a set of automated tools for connecting application that are deployed in different environments.
Business Ecosystem
The idea of the platform is that each entity in the ecosystem affects and is affected by the others. Being part of the system can enjoy better collaboration, innovative building and learning process.