Getting Ready for the New Normal: Webinar on HR Practices of Cross-border Business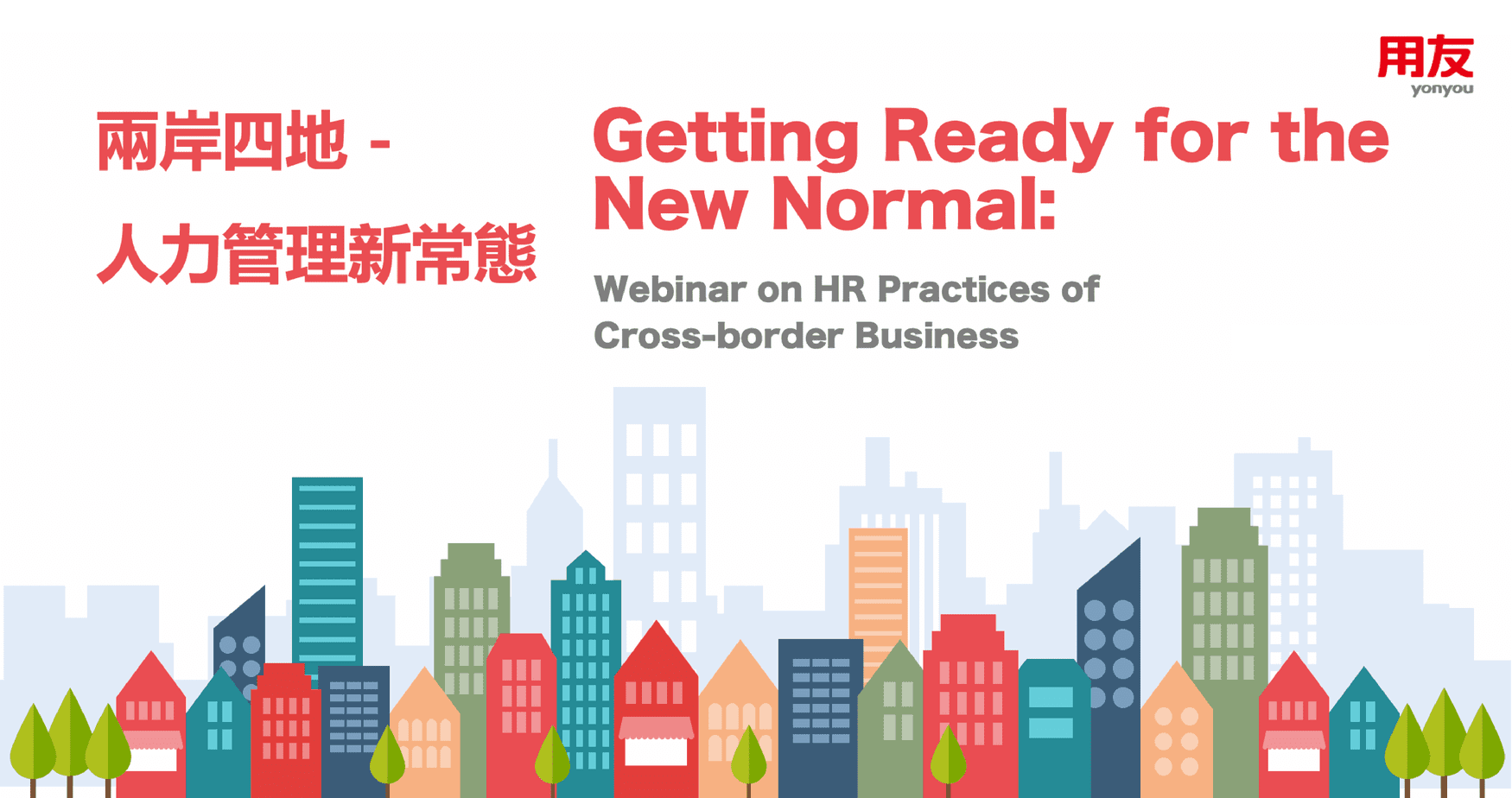 The outbreak and spread of the epidemic have accelerated the digital development of global enterprises. Enterprise business models and the way of operation have also changed. At the same time, it also has an impact on the talent management. As the heart of an enterprise, the HR department can make better use of technology to transform new challenges brought by the new normal into opportunities and assist in the continuous development of the business.
The webinar has taken a sizeable cross-border retailer as an example. Their main requirements include centralization, localization and globalization. The customer was sing scattered systems to perform individual functions, resulting in inconsistent and inaccurate data retrieval, with high cost and low efficiency.
Centralization: The customer concentrates the scattered and individual systems on yonyou, covering core HR, attendance, payroll, performance, recruitment, training and employee self-service.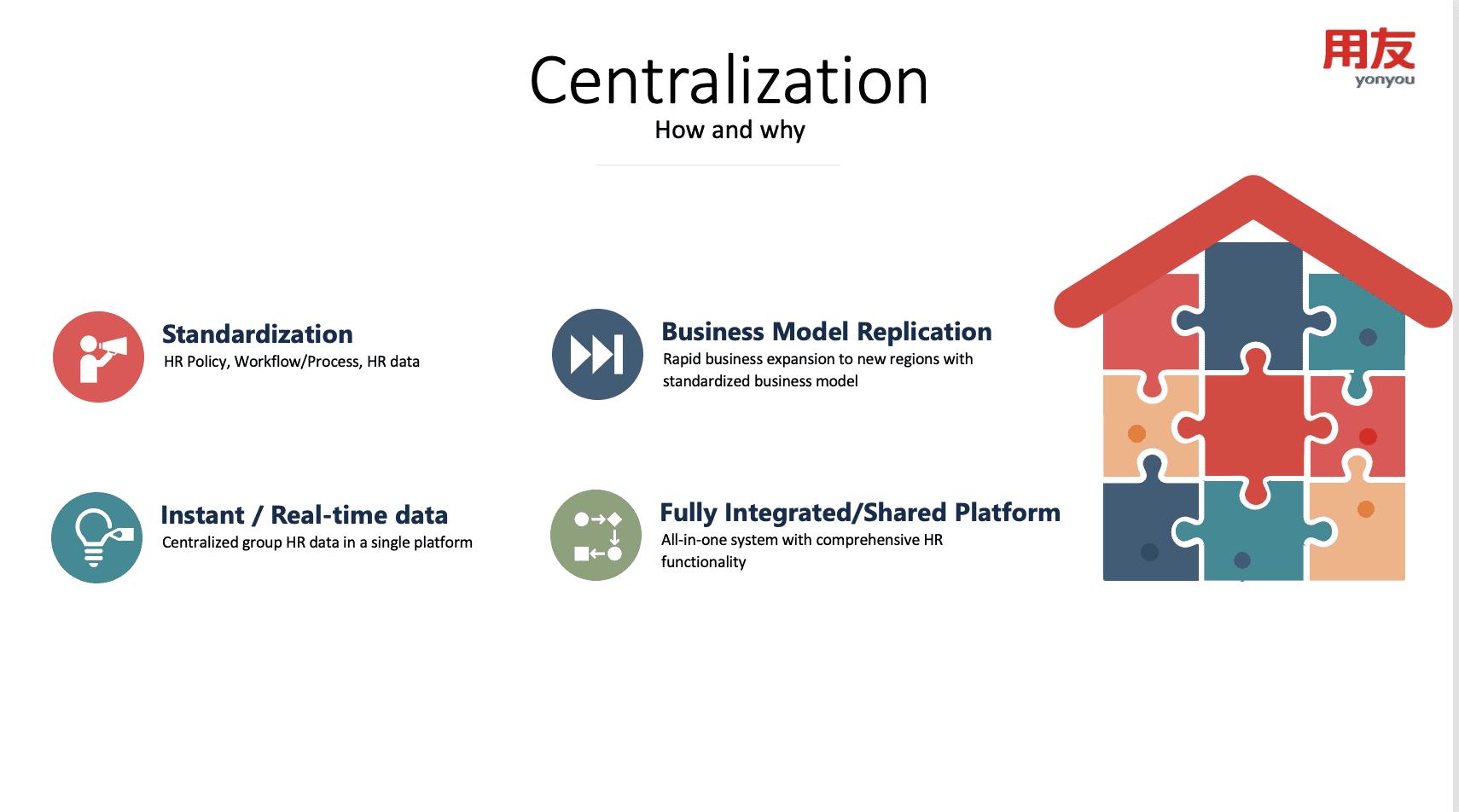 Localization: The customer's business is across borders, so the solution should meet different localization requirements:

a. Support various regional policies and regulatory requirements: Hong Kong MPF/ Employment Support Scheme, Macau M2/M2A form, Taiwan Labor and National Health Insurance, etc.

b. Support third-party data integration: ePayment of various regional banks, recruitment websites, etc.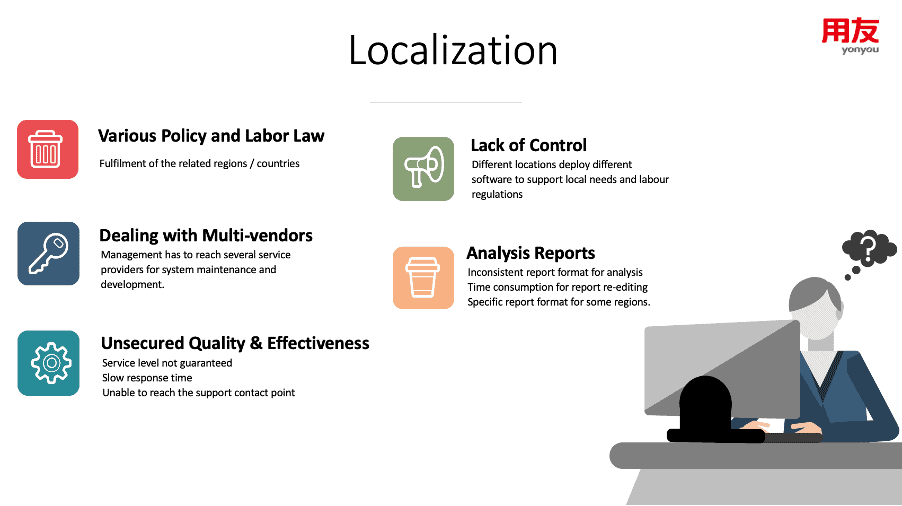 3. Globalization: The solution supports multiple languages, multiple currencies, and multiple time zones, and the exported reports conform to international standards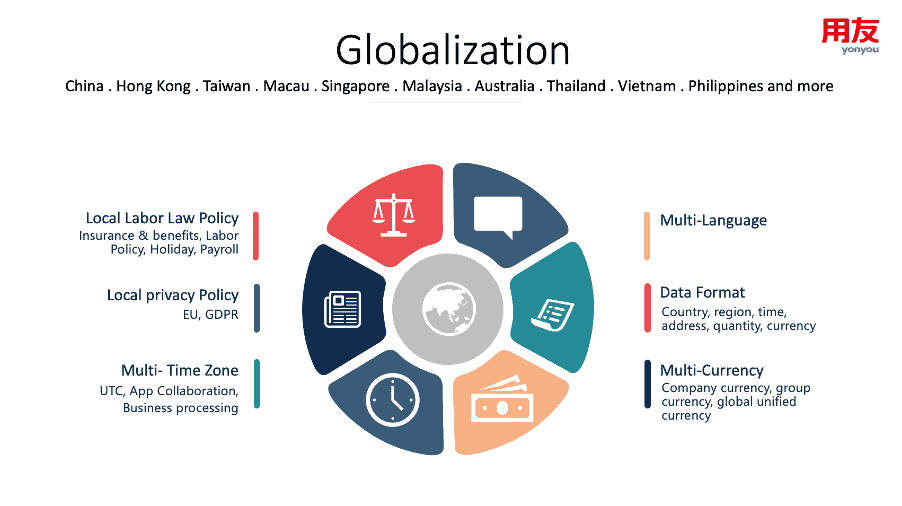 Remote office: The solution focuses on employee experience. In response to the epidemic, home office has become the new normal. The solution provides digital collaborative working spaces, such as online meetings, training and IM, so that employees can remotely handle company business anytime, anywhere.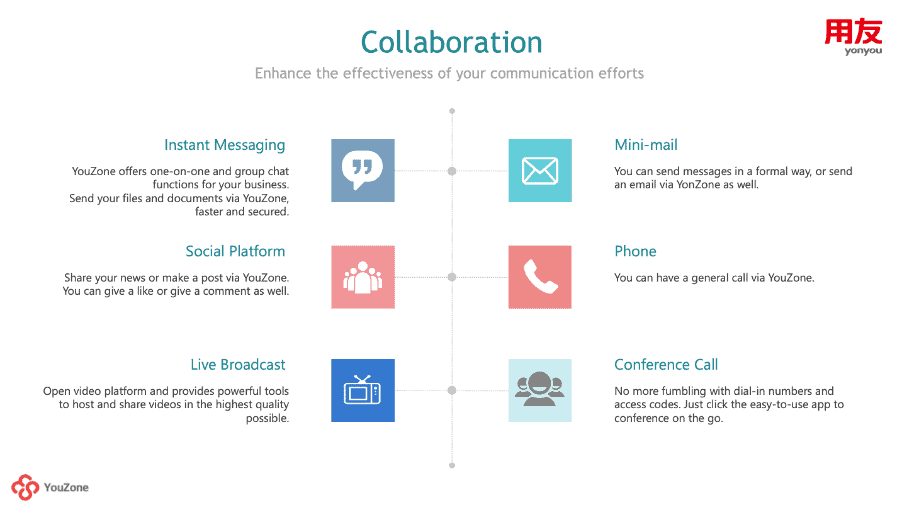 Not only that, the paper versions of leave application, travel and expense, pay slips etc. can all be managed on a centralized platform to help customers establish a paperless office culture.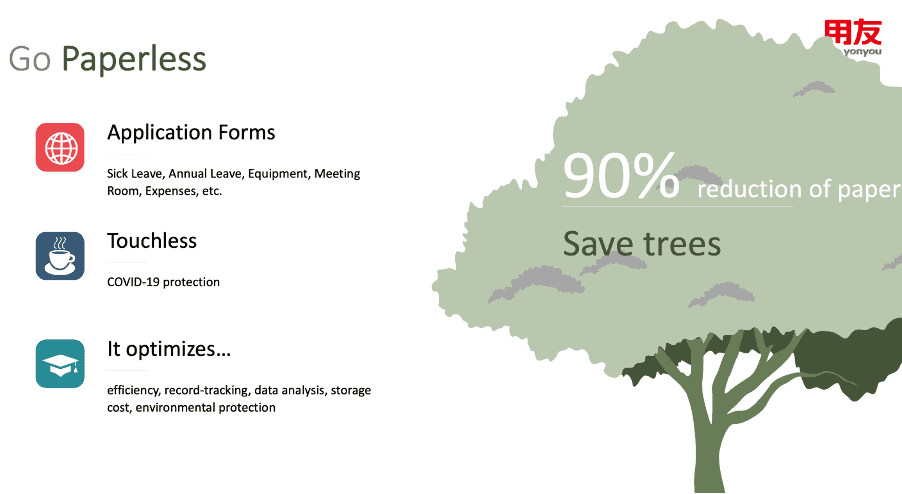 Integration of new technologies: In order to improve customer employee satisfaction and reduce HR workload, the solution is integrated with new technologies such as AI, big data, cloud computing, and RPA etc.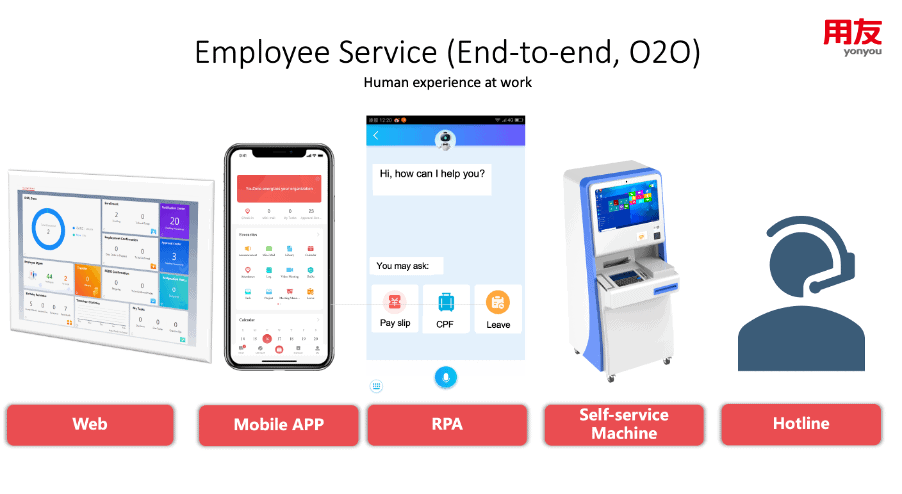 From the perspective of management, by providing human resource data integration and analysis, the performance of the company's internal personnel is clear at a glance, which helps the company's overall success.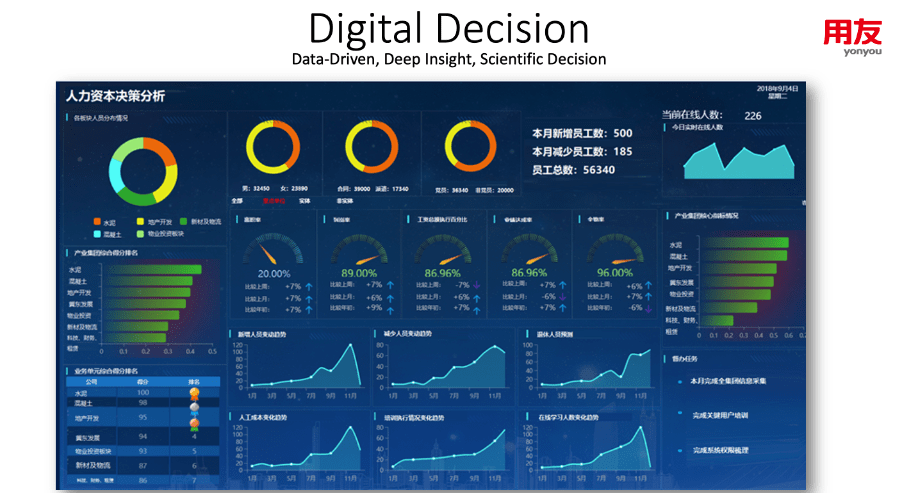 Interested in learning more about yonyou cross-border human resources management solutions? Watch the webinar replay or call +852 2122 9886 to contact our human resources experts.
Contact us 
for a tailor-made solution