Collaboration · Empowerment · Vitalisation
A digital employee empowerment platform for medium-and-large enterprises, leading the digitalization of human resource management
The group HR management and control system is the basis of large-scale group enterprises. Enterprises should choose a HR management and control model that is suitable for business development and establishing supporting mechanisms. It is necessary to clearly define the functions of the human resources department of the group's headquarter and branches, achieve the consistency of human resource management policies and corporate culture, and, at the same time, improve management efficiency.
yonyou helps companies implement the HR management and control system based on the actual situation of the enterprise, and improve the HR management and control capabilities of the group. yonyou HRM system also realizes the centralization of the group's human resources system to ensure commonality and individuality.
Enhance the capability of HR management 
Global HRM optimization
Standardize human resources processes and create an efficient human resources management system; Cross-border payroll management, in line with various local payscale, MPF and tax regulations (Hong Kong, Mainland China, Macau, Taiwan, Singapore, Thailand, Vietnam and Malaysia)
From management to operation
Support human resources shared service. HR management is in line with the corporate strategy. Foster talents based on continuous performance management. The employee self-service platform enhances employee experience and participation, stimulates employee vitality, and empowers employees
Redefine organizations and talents
Drive the organization's continuous development and business innovation; business insights based on data operation analysis, flexible preparation of human resources reports (employee salary / vacation / attendance record reports …), leading business transformation and upgrade
Multi-level organization management
Department management, position management
Organization Chart
Employee self-service platform
Leave and attendance rules, mobile attendance
Approval Flow management
Leave managemnt and flexible roster management
Calendar UI for employees to review and apply for leave
Work hour and overtime management
Daily report & monthly report
Centralized employee master data and personal details

Master list of employee skills and abilities, analyze the knowledge, skills and professional standards required for the position
Employee's enrollment
Notification of contract expiration and birthday
cross-border and cross-field payroll management with compliance to diverse local payroll, social security and taxation rules

salary payment rules and salary policy at the HR control center.

Perform budget control according to the management requirements of organizations.
Various report template embedded, providing in-depth payroll analysis for your HR decision making.
Online performance evaluation system
Employee self-service platform
Provide performance data analysis
Recruitment planning, job posting
Candidates apply for positions online, resume screening
Talent assessment / written test management, interview management
Interview feedback, Offer management
Candidate recruitment process
Optimize the recruitment process
Headquarter collaborates on business management and control of member companies and internal resume resources can be shared
Employee / manager self-service center

Process management, process monitoring

Submit leave application and reimbursement through mobile device
Establish a training system to ensure that employees develop the right skills and abilities 
Set up a centralized training resource system to provide courses to employees
Analyze training-related data and choose the right candidates from the system
E-learning platforms and applications allow employees to access information anytime, anywhere
Analyze reports to measure the value and effectiveness of training
Cross-border HR Management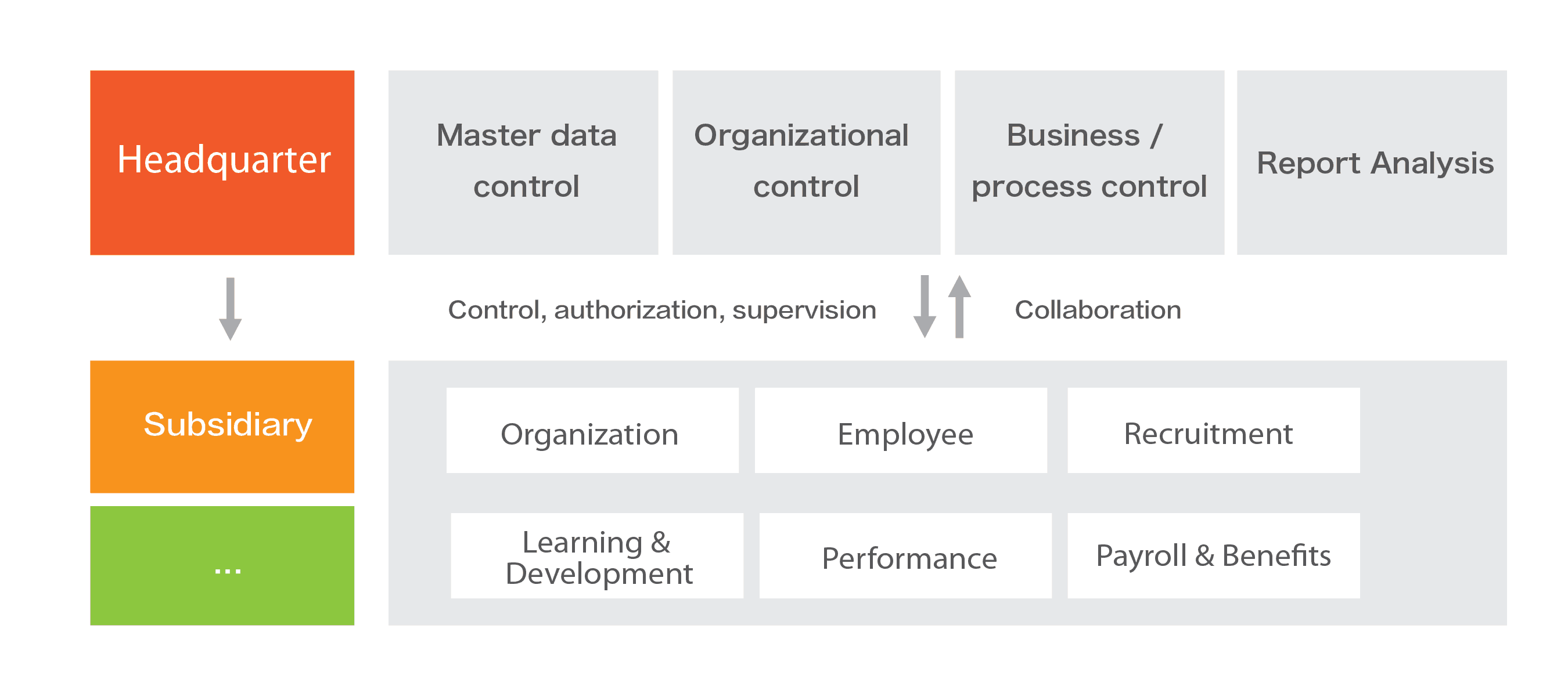 Human Service News
Explore human resources policies, gain insight into digital manpower trends, and share best practices for digital manpower news
Contact us 
for a tailor-made solution for your enterprise
32 Years of Execellence
17,000 Employees
5.42 Millions Clients' Success