New Retail · New Channels · New Businesses
OVERVIEW
Help Your Retail Store Run Smoothly
The retail world is evolving at a dizzying pace, and this transformation goes far beyond online shopping. yonyou new retails solution practice the concept of Online to Offline (O2O) and provides a fully integrated platform to the enterprises on group and retail shop level where operational efficiency can be achieved by centralized sales, procurement, financial, human resources management.
CROSS-BORDER RETAIL SOLUTION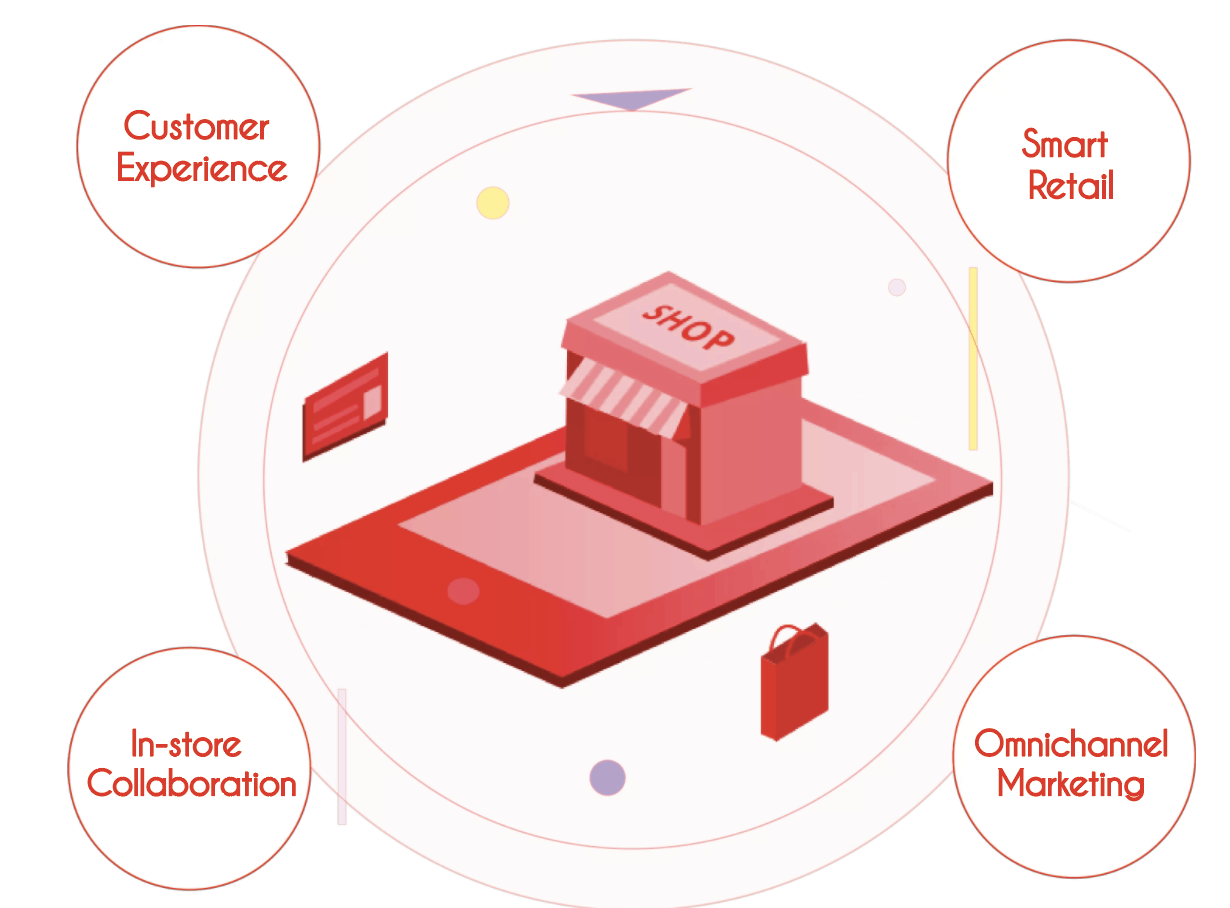 Customer Experience: Enhanced shopping experience and omnichannel customer management
Smart Retail: Transformation with Big Data, AI, IOT and AR/VR
In-store Collaboration: Connect members and salesperson to perform socialised operation
Omnichannel Marketing: Efficient supply chain management
Omnichannel Marketing
Integrating the customer, sales, product and cash flow information across different marketing channels so that an efficient operation can be achieved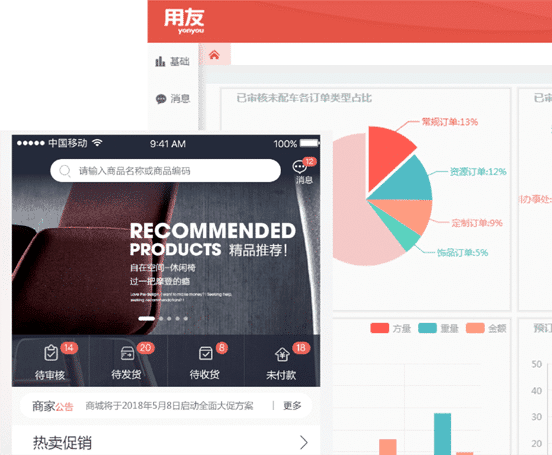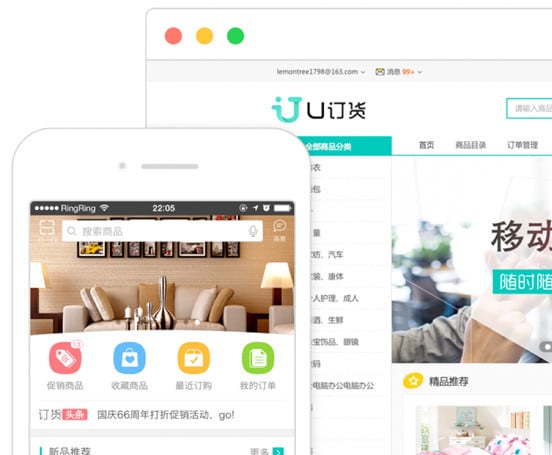 Product Management
Performing real-time transaction management that bring higher transparency throughout the ordering process
Cross-border Membership Service
Providing an integrated O2O membership management with personalised sales promotion and after-sales service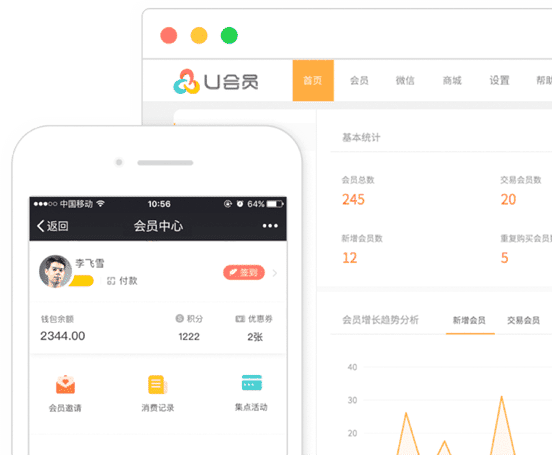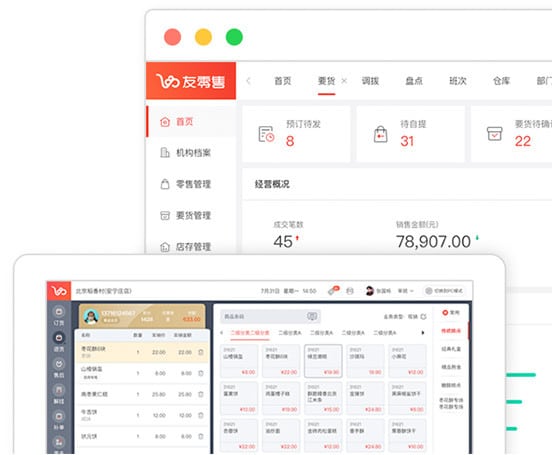 New Retail Service
Serving a new shopping experiences and scenarios to the customers through digital operations
CRM Service
Supporting customer-orientated strategy which aims at gaining potential customer, customer conversion and satisfaction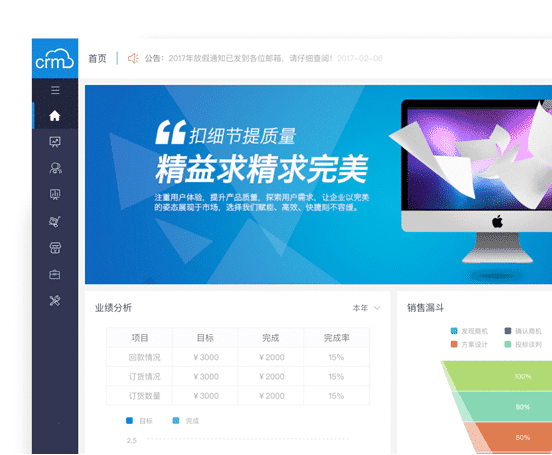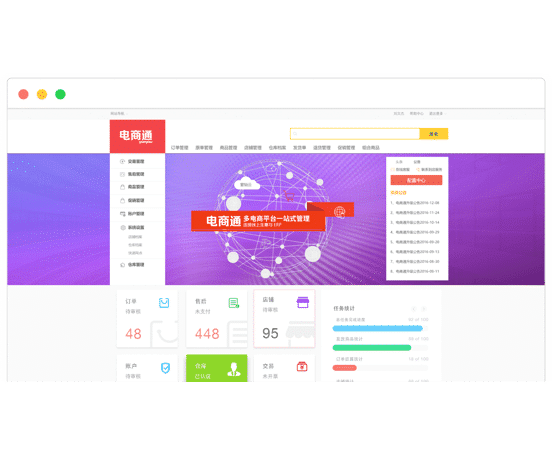 eCommerce Order Center
Helping enterprise interface with cross-border e-commerce marketplaces, payment platforms, warehousing and logistics platforms etc.
Contact us 
for a tailor-made solution for your enterprise
32 Years of Execellence
17,000 Employees
5.42 Millions Clients' Success