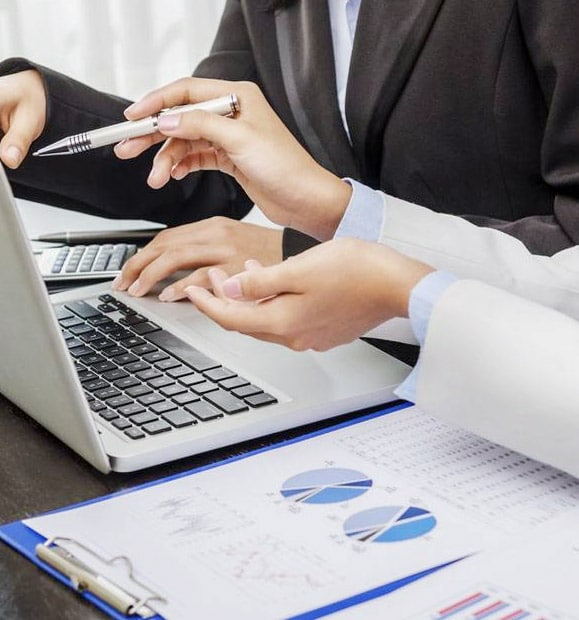 Platform Introduction
The platform comprehensively integrates with ERP, providing collaborative work, approval management, document management, employees performance management, meeting arrangement, mobile office etc.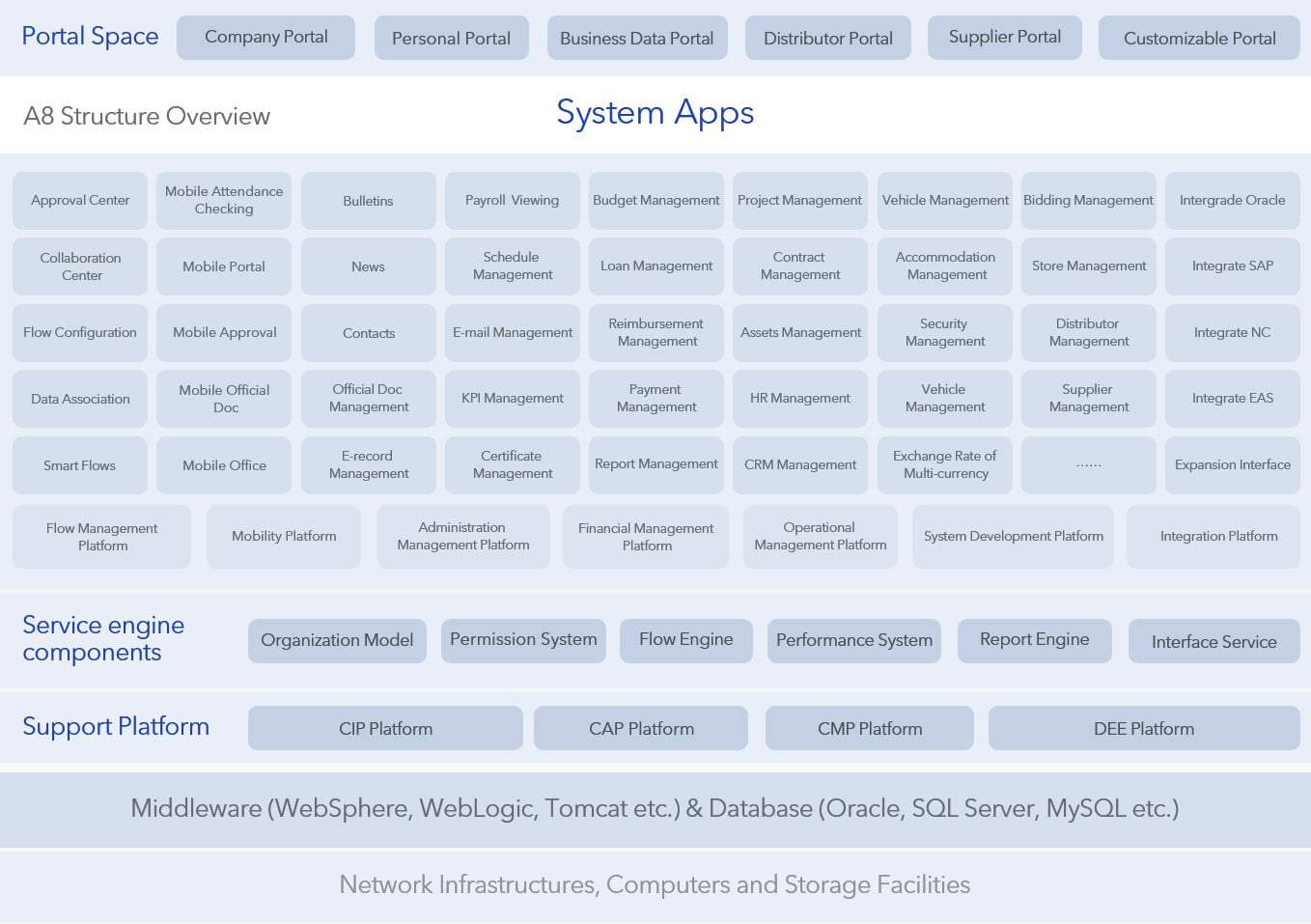 Enterprise Portal
Present organizational information and provide a workspace from a single-entry point to everyone in the company.
Organization Model
Define complex organization structures
through flexible configurations.
Collaborative Work
Dynamic Work flow engine to facilitate the interactions between individuals and enable flexible management of business processes.
Document Sharing Center
A centralized document management and sharing center to promote knowledge sharing within your organizations.
Form Management
Create smart forms to support work flows. Allow various operations such as template creation, table structure configuration, real-time query and analytics.
Schedule Management
Build, manage and share your own business calendar, work plans and projects easily.
Meeting Arrangement
Streamline the end-to-end meeting process, from meeting arrangement, premeeting preparation to post-meeting document distribution.
Enterprise Mobility Platform
Access all the key functions through the mobile app to receive notifications,approve applications, view reports and most importantly- collaborate with others on the go!
Office Document Management
Manage important official documents such as company policies, government regulations and classified documents in accordance with the government requirements.
Company Culture Building
Publish news, events and discussions on a single platform to connect talents and ideas within organization for building the enterprise culture.
Portal Space
A customizable enterprises portal can be set according to the preference of enterprises. An unified presentation entrance of data, information, apps and related resources. By showing and processing different events and information, it connects end users.
Login Page Designer
Login Page Designer is able to impress you by providing different styles of slideshows.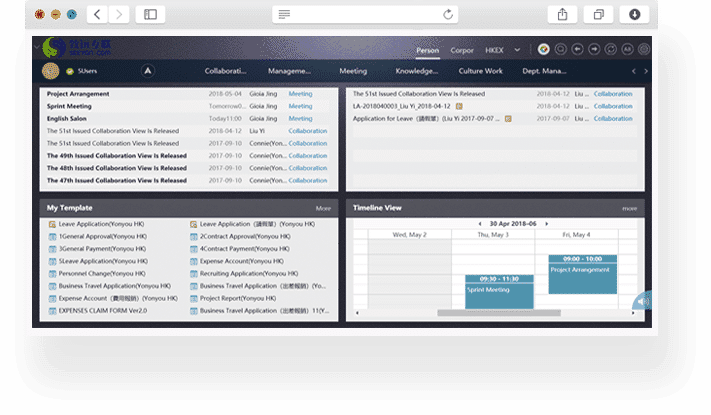 Personalized Portal
The entrance of daily work. You may send internal e-mails, submit applications, handle approval process, communicate across departments and query authorized information.
Company Portal
An unified presentation page of company internal information. Company news, information, bulletins and announcement is open to all staffs for in time query and knowledge sharing.It is an important carrier of corporate culture and can strengthen the connection between staffs.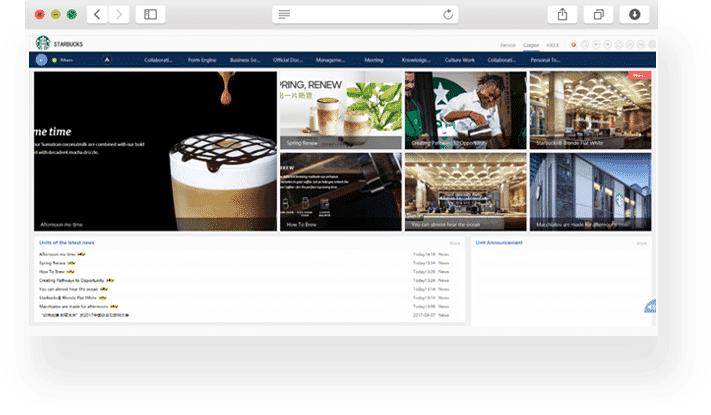 Business Data Portale
All kinds of information are shown in graphics. You will be timely informed of any business change.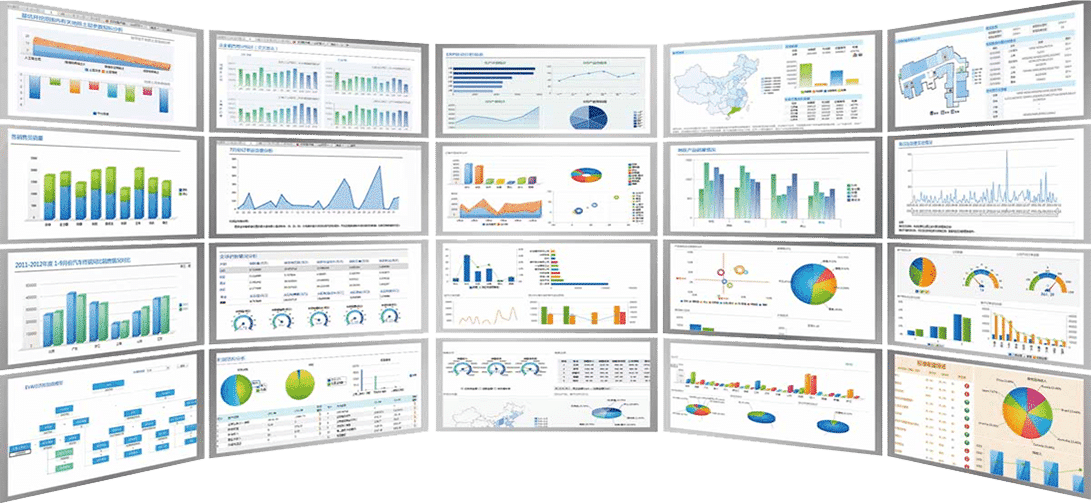 A replacement of internal e-mail and traditional paper approval flows. Contract approval, reimbursement, leave applications, recruitment, work report and other daily approval flows can be processed on a single platform. The whole processed workflow can also shown in graphics making it transparent, controllable in progress  achieving a paperless office.
Flows
Support complicated workflows in different environments
List of Completed Events
Well-organized
Corporate Culture Building
Internal and external events will be timely and quickly transmitted to every corner of enterprises.

Document Management
The platform simulates manual document handling, which makes sure an efficient and secure document sharing.
Mobile Office
Provide mobile end. Support Android and IOS system. You can login the system anytime,
anywhere.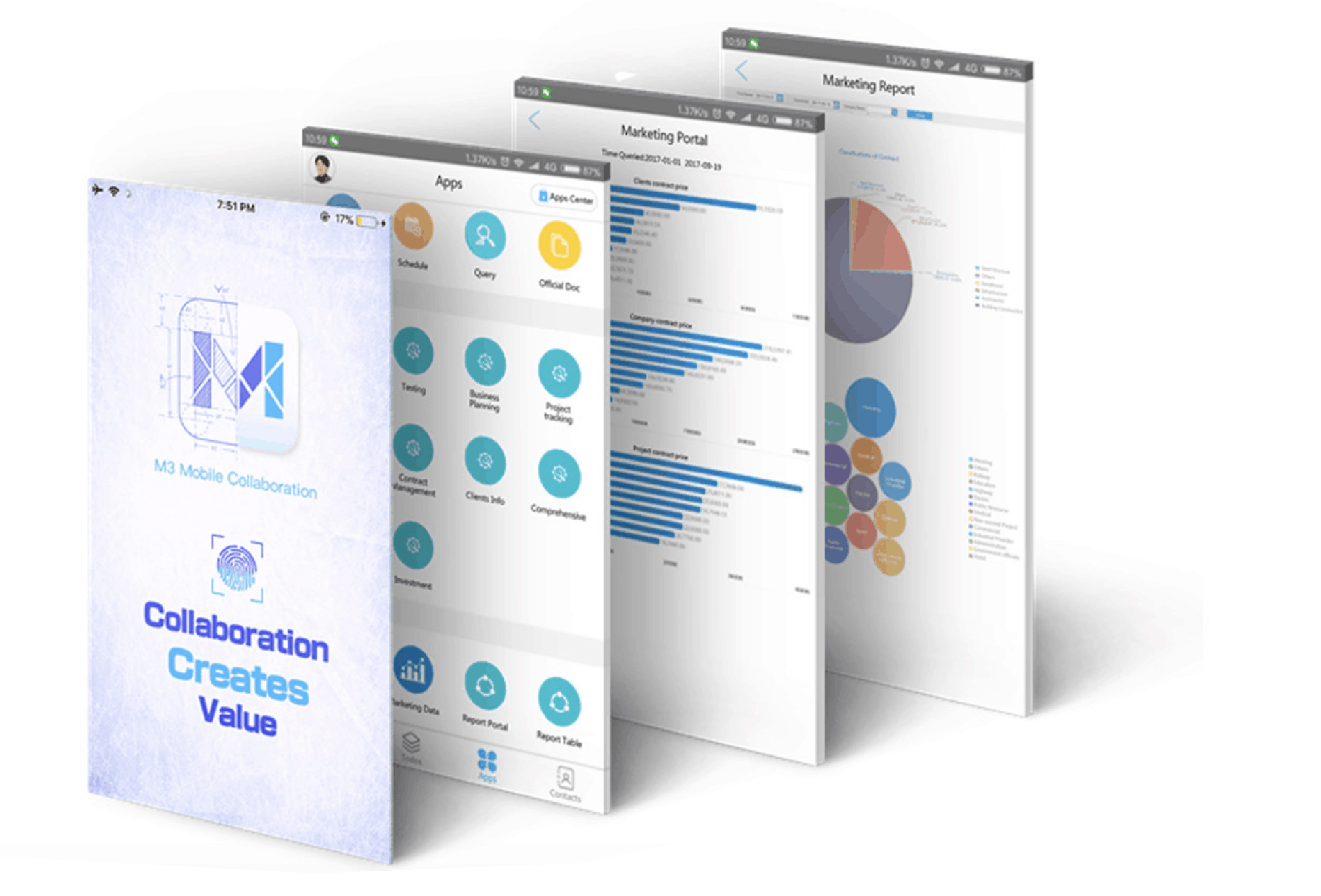 International Products Features
Support demand of worldwide clients, we provide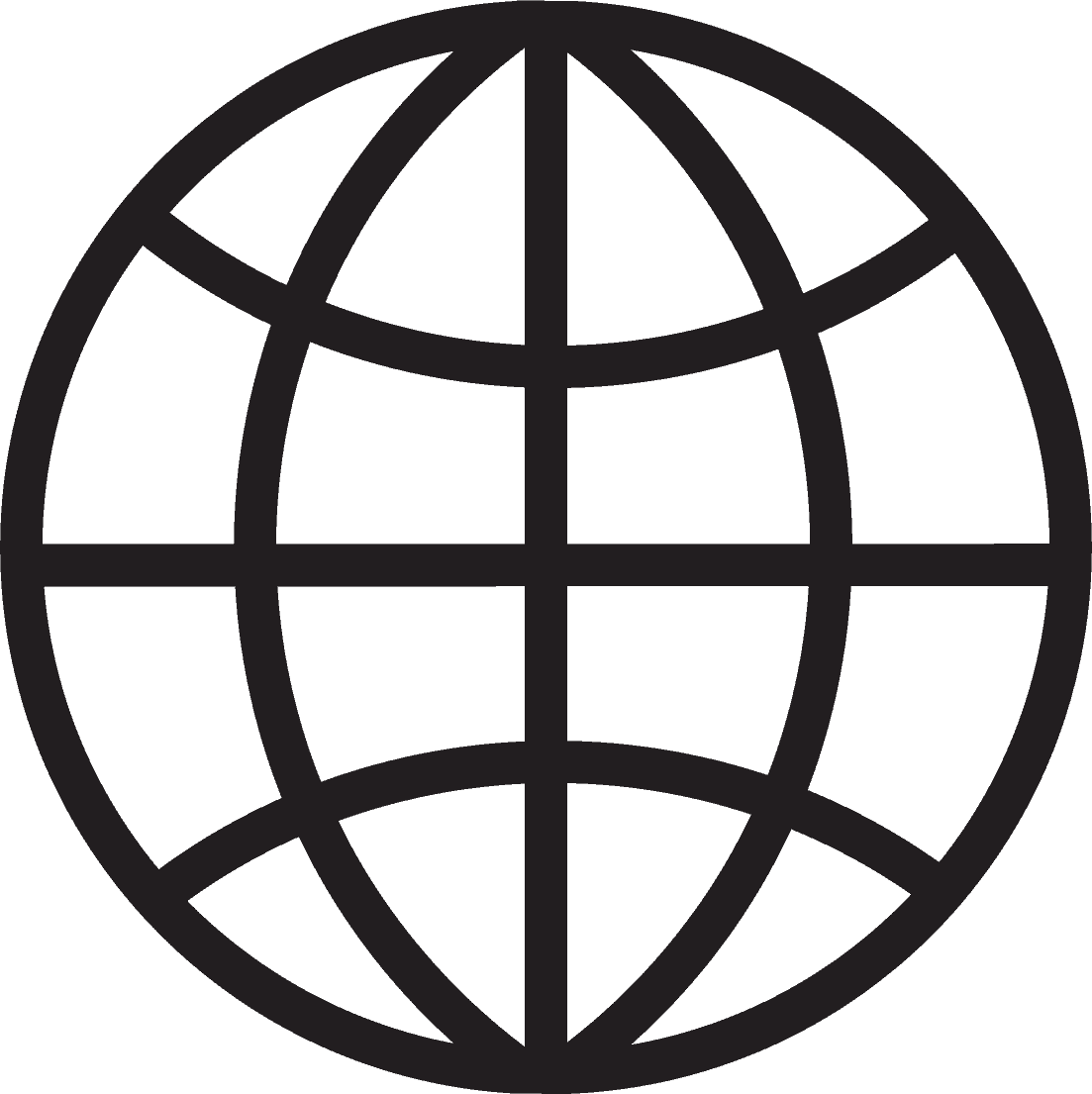 Different System Environment

Multi-language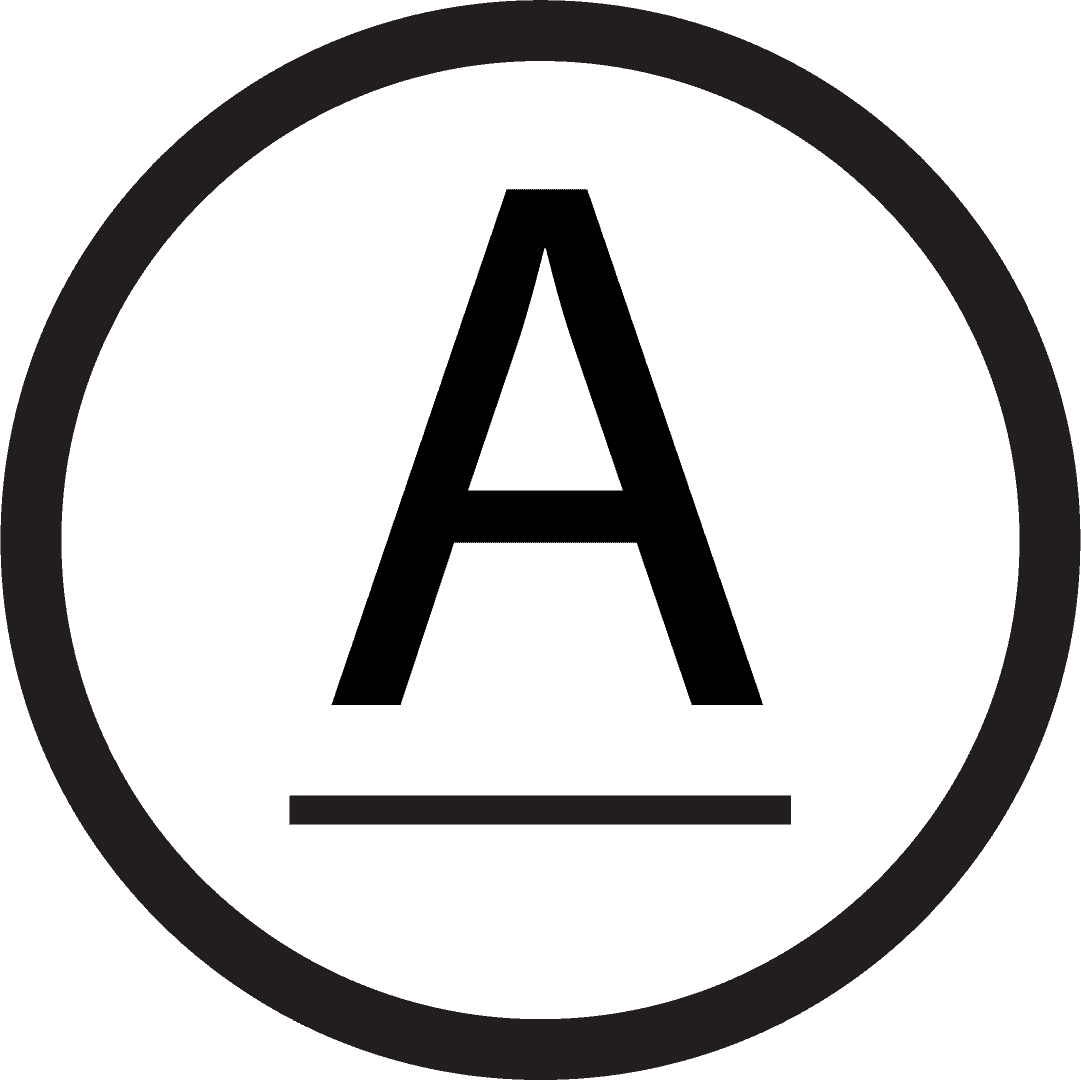 Multi-currency