Wide Range of Supported Industries
No.1
ERP Provider in Asia Pacific
2 Million
Customers' Best Practices
30 Years
of Industry Expertise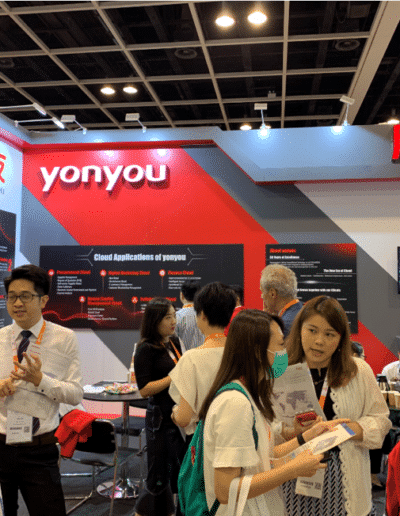 2019 Cloud EXPO ASIA yonyou Cloud Solutions Help You Succeed in The Greater Bay Area
May 27, 2019
Read more.
Centralization
Centralized system to support multiple companies, multiple nations, multiple languages and multiple currencies etc.
Scalability
Support enterprise's continuous development and expansion
Compliance
Comply with multiple regional government requirements and ordinance; Integrated with IRAS tax portal
Security
Information security audit assurance verified by Big 4 audit firms
Integration
Able to integrate with 3rd party application to further enhance enterprise competitive capability
Innovation
Develop with customers together to create innovative solution customization and mobile apps etc.