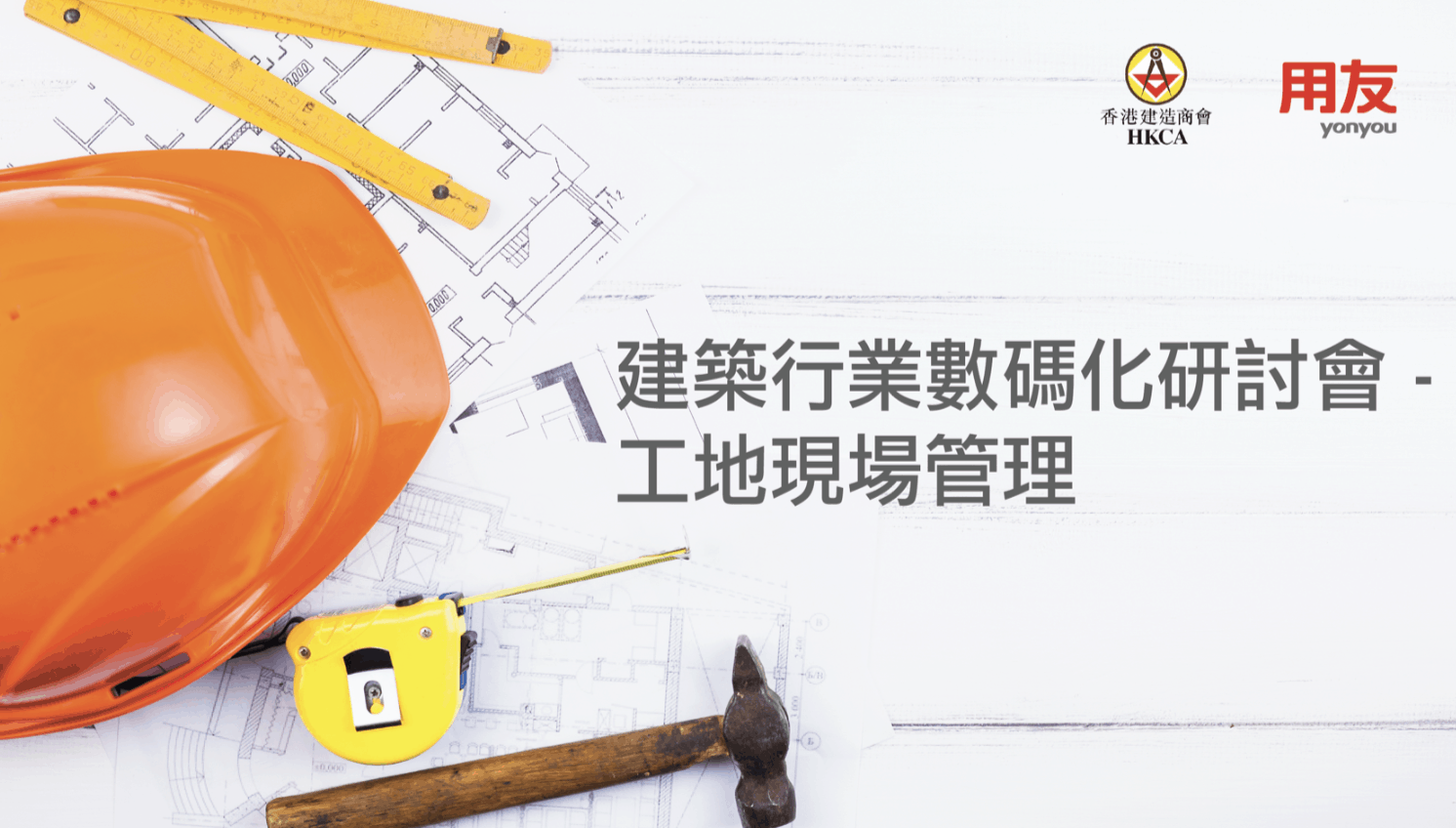 Webinar on "Digital Construction Operation – Onsite Management & DWSS"
Hosted by the Hong Kong Construction Association and co-organized by yonyou Hong Kong, the Webinar on "Digital Construction Operation – Onsite Management & DWSS" was successfully held on July 31. The two speakers has shared their viewpoints on " Digitalisation in the Construction Industry: Opportunities & Challenges", "Best Practices in Construction Site Management", and "Introduction to the Digital Construction Supervision System (DWSS) ".
The increasing construction volume has brought opportunities and challenges to the industry. Construction companies may encounter difficulties on the implementation of site safety practices to ensure projects meet the safety standards. Communication barriers are also easily found between the management team and the frontline workers.
The government advocates construction industry 2.0 in 2020 and encourages smart construction sites through innovative technologies, including:
Device interconnection;
Smart devices, such as Bluetooth hand straps to locate personnel; 
Alert System & Response , to ensure the safety of the construction site;
The centralised management platform, to collect data and send back to the back-end analysis to increase efficiency and reduce costs.
yonyou Construction Resource Management Solution provides a data-driven platform, centralising the management of onsite, asset, tender, contractor, procurement and inventory, and also back-end HR and administrative management, to show you the full picture of the operations in one-stop.
yonyou on-site management module can be divided into 3 parts:
Safety management: The system supports users to build customised forms, e.g. RFI forms, checklists and procedures according to the requirements of different projects
Project quality management: The system provides desktop and mobile apps for Construction companies to manage and control defects and substandard projects
On-site accident management: The system provides automated processes to manage accidents on the sites to prevent recurrence. 
The system can also collect front-end data in real time and send it to the rear system for real-time analysis and reporting.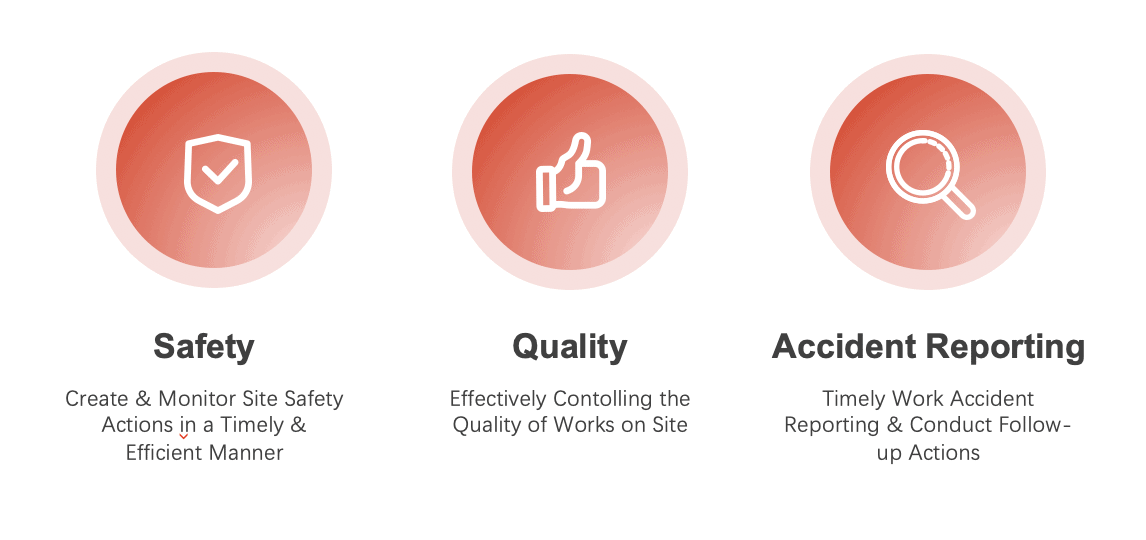 After a Singapore construction company adopted digital construction solution, its performance in various aspects has been significantly improved:

Lastly, as the Development Bureau has announced that the requirements on the adoption of the Digital Works Supervision System (DWSS) on 1 Apr 2020, the webinar also introduced the CITF pre-approved DWSS program provided by yonyou to help the construction industry effectively manage construction:
Contact our experts now at +852 2122 9886 to know more about digital construction!
Contact us 
for a tailor-made solution