Enter the Era of Intelligent Financial Management
In the era of digitalization, Yonyou's cloud financial system and accounting software are based on the BIP (Business Innovation Platform) architecture. Harnessing emerging technologies such as 5G, big data, cloud computing and artificial intelligence, the accounting software provides enterprises with services of financial accounting system, financial shared center, managerial accounting, treasury management, travel & expense management, Hong Kong-China cross-border taxation, and enterprise performance. With the goal of "real-time accounting, intelligent finance", Yonyou provides a comprehensive system to accelerate financial digitalization in Hong Kong and meet the increasingly complex requirement of international regulations.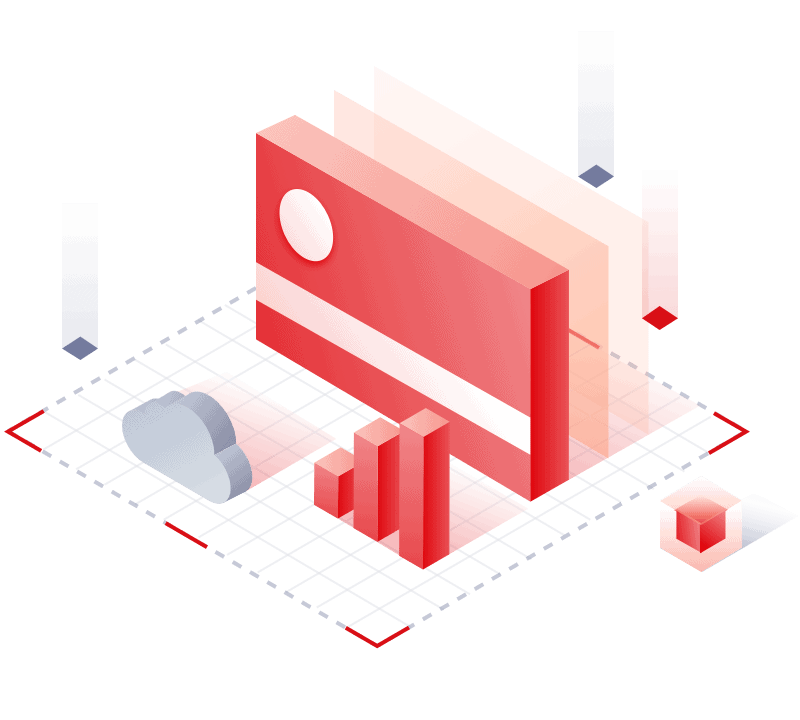 Real-time accounting · Intelligent finance
Work smarter with Yonyou Hong Kong's accounting & financial management system
Real-time accounting
With a real-time event-driven accounting system, Yonyou helps centralize and streamline the management of business events, finance, tax, and capital in Hong Kong.
Intelligent finance
Leveraged smart and advanced technology, Yonyou improves financial analysis and reporting to help enterprises make more efficient and automated decisions.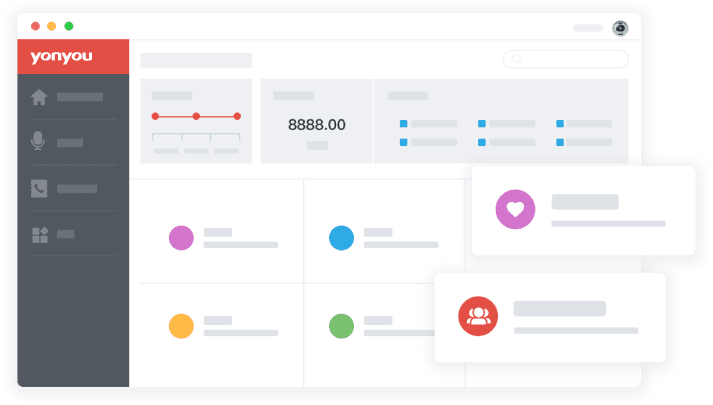 What are the functions of Yonyou Financial System?
How does the Yonyou Cloud Accounting Software fit into your business process?
Cloud financial & accounting system · Create value for your business

A system designed adhering to the goals of providing lightweight, role-based, scenario-based, socialized, and intelligent accounting services, Yonyou Hong Kong's cloud financial accounting software is committed to being integrated seamlessly with other business systems to provide hybrid cloud solutions for enterprises in Hong Kong.
General ledger
Account receivable
Account payable
Fixed assets
Inventory accounting
Cash management
Financial reporting and analysis
Learn about the solution >>>

Yonyou Hong Kong's management accounting system supports functions including corporate strategic planning, financial budget management, cost management, management accounting, enterprise performance management, cost-benefit analysis, etc., to effectively align finance operations with corporate strategies for enterprises in Hong Kong.
Cost Centre
Product cost management
Project cost management
Responsibility accounting system
Internal settlement
Profit analysis
Learn about the solution >>>

Yonyou's enterprise performance management solution includes comprehensive financial budget management, financial consolidation and management consolidation of group enterprises. It establishes a multi-dimensional enterprise performance model based on budget and other financial data.
Financial settlement
Group consolidated financial statements
Group financial statements
Financial performance analysis
Learn about the solution >>>

Based on the concept of closed-loop cash management, Yonyou's treasury management solution includes functions of corporate liquidity, capital operation, risk management, investment and financing. Incorporating financial services into business operations, the bank-enterprise direct cloud service connects enterprises with financial institutions.
Cash management
Bank-enterprise direct cloud connection
Cross-border cash pooling
Cash Settlement Centre
Investment management
Financing management
Financial risk management
Learn about the solution >>>

Travel and Expense Management
Automate the entire travel and expense process of business travel management online in one place, from budgeting, trip planning and application to reservation, reimbursement and payment etc.
Expense management
Travel standards
Travel application approval
Business travel booking
Reimbursement and payment
Employee credit
Learn about the solution >>>

Electronic accounting document
With the system, we digitalize all your accounting records onto the cloud-based system in Hong Kong, from creating bibliographic collections to filing documents, including invoices, vouchers and so on.
OCR scanning
Bibliographic collection
Archive query
Digital accounting file sharing
Digital accounting file handover
Digital accounting file identification
Learn about the solution >>>
Why choose Yonyou financial management and cloud accounting software?
Save time from repetitive tasks with automation
Yonyou's Finance & Accounting Automation solution (RPA) is a cloud accounting software that handles repetitive tasks for your team. Free up time for strategic work that truly matters or make time for challenges that require proactive handling.
Robotic Process Automation (RPA) in finance
Speed up and streamline your F&A operations with an intelligent accounting automation software from Hong Kong. Improve the efficiency of enterprise financial management with a robotic, intelligent automation solution.
AI-driven digital transformation
Read the IDC report to explore the role of AI in digital transformation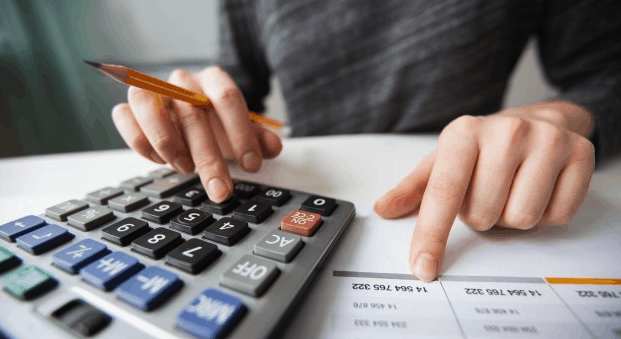 Strengthen your control with the financial shared service center
Yonyou's cloud accounting software supports multi-mode financial management, establishing a unified data platform of a multi-layer group management system. Handle group consolidated statements and multi-account book consolidation queries at ease. Through a professional division of labor and information tools, fundamental financial work such as financial statements, reconciliation, asset management, and expense reimbursement can be incorporated into the Financial Shared Service Centre (FSSC), which reinforces the group's financial control and promote standardization.
Extract business values and insights from in-depth data analytics
Harnessing the technology of AI, big data, 5G and other emerging tech trends, Yonyou's financial management system integrates data from multiple sources to provide real-time and visualized financial reports. The system supports effective operational decision-making and provides real-time feedback to the business system for further adjustment and to maximize internal control.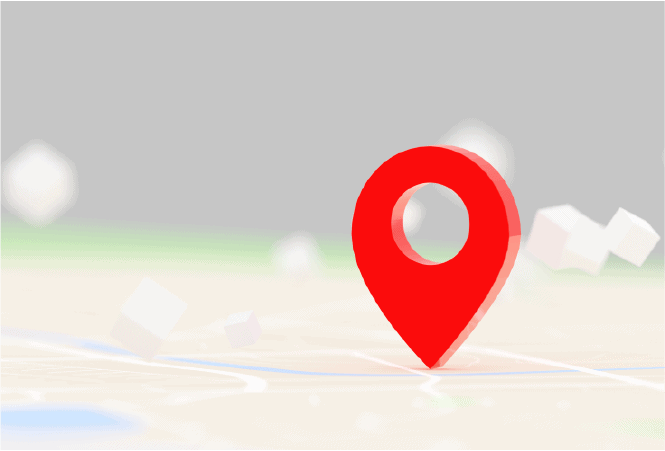 Compliant with China tax regulations · Cross-border Enterprise financial digitalization
Yonyou's intelligent financial and taxation management system provides Hong Kong-China cross-border enterprises with comprehensive and one-stop services, including China VAT invoice management, tax management, tax accounting and declaration, tax-related risk management, tax analysis and planning.
Comply with HK & China regulations
Enjoy seamless Hong Kong-China cross-border data exchange and communication across different business units and divisions with a state-of-the-art account system. Yonyou hosts a cloud accounting software and financial management system for you to better manage your business without regional boundaries.
Unified business & finance
Yonyou provides a unified financial management platform, covering the entire business process, including manufacturing, procurement, supply and sales and accounting. Communicate real-time with our cloud-based software and financial platform.
See how our clients are succeeding
"Through the co-creation with Yonyou, it not only has polished up Yonyou's solution but also our management and business model."
Mr. Weng Zhang Xian
CTO, Digitalization Office, Uni-President
"With the help of Yonyou cloud in digitalization, Towngas China can better serve our users with secured and stable gas pipeline networks."
Ms. Xi Dan
Vice President, Towngas China
"Yonyou is a reliable digital partner, helping us step by step to solve the problem of processing large volume of real-time data."
Mr. Li Kar Yin
Managing Director, CR Construction
"From requirements analysis to system design and deployment, Yonyou Hong Kong has shown its strong dedication and professionalism, witnessing the initiation and growth of the DCH's projects."
Ms. Huang Fei
Project Manager (Finance), Dah Chong Hong Holdings Limited
"We put digitalizing business first, then doing digital business. Yonyou provides great solutions with strong consulting capability."
Mr. Wang Xiang Feng
CIO, Davco Construction Materials (Guangzhou) Co., Ltd.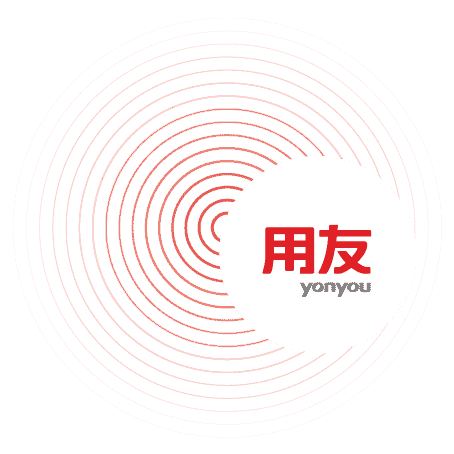 We provide world-class ERP and cloud services and solutions to many industries in Hong Kong, China and Asia Pacific.
leading products & cloud services
experts at digital transformation
Featured articles suggested for you
[dsm_breadcrumbs home_text="主頁" current_bottom="0px" _builder_version="4.16" _module_preset="default" current_font_size="1px" custom_margin_tablet="" custom_margin_phone="0px||0px||false|false" custom_margin_last_edited="on|phone" custom_padding_tablet=""...
[dsm_breadcrumbs current_bottom="0px" _builder_version="4.18.0" _module_preset="default" current_font_size="1px" custom_margin_tablet="" custom_margin_phone="0px||0px||false|false" custom_margin_last_edited="on|phone" custom_padding_tablet=""...
Tell us what you're working to improve