By providing digital Financial Management System to help enterprises build a inter-connected / converged / shared / smart financial cloud platform, and open a new era of smart financial systems.
By harnessing cloud computing, big data, artificial intelligence and other new technologies, with "real-time accounting + smart finance + global treasurer" as the core value, yonyou financial management system provides services on the field in accounting, treasury management, financial services. It provides a total solution to meet the more complex requirement of enterprise financial management.
Interconnected
Connected with service providers to provide a one-stop platform for reimbursement management, and create a brand new accounting system service
Intergrated
Integrated with the business flows to provide an automated financial management service  
Real-time
Automatically synchronize with each transaction to provide a real-time financial analysis
THE NEW ERA OF SMART FINANCE SERVICE
Integrating actual business needs, yonyou financial management system provides multi-purpose automatic accounting, real-time business data and financial big data analysis service
yonyou financial management system provides end-to-end one-stop reimbursement platform, centralising application, approval, transaction, reimbursement, payment, accounting, and financial reporting.
yonyou financial management solution provides electronic accounting documents filing, storage & retrieval and other services to achieve a paperless, standardised, centralised and automated document management
yonyou financial management system provides document image acquisition, image processing, image storage, image inspection and other services
Integrate global and local finance/ accounting to achieve centralized financial control
Yonyou offers multi-mode financial control solutions. Vertically it achieves business interaction and information exchange between group headquarters and subsidiary enterprises. Transversely, it achieves business collaboration between different business sectors and industry chains, promoting the development of the whole group.
Accounting system, offering AR, AP and GL functions
Integration of finance and business realizes real-time finance control and business collaboration
Documents and vouchers synergism, making it easy for internal reconciliation
Fast, accurate, and real-time financial accounting reports, supporting a better decision making process and employees' performance appraisal
Integrate global and local financial operation, complete settlement and reports under multi-policy, and separate internal reports from external
Build up a comprehensive process of expense budgeting, expense planning, expense application as well as expense reimbursement
yonyou makes use of the advantage of the reimbursement platform, focusing on total cost control and economical principle. Having access to the real-time budget status, employees can arrange business activities efficiently and effectively, to improve the capital efficiency.
Complete reimbursement process
Shared Financial Service Center
Cross-organizational reimbursement
Prepaid expenses processing
Cost inquiry and analysis
Comprehensive Real-Time Cost Management
Understand the profitability of products, projects and operations to determine and forecast the production capacity and the demand for resources
Yonyou supports the cost management of product, operation and project in real time, full range, the whole life-cycle process. It seeks to provide enterprises with strategies and operational decisions in the state of best cost management, so as to drive the corporate profit growth.
Standard cost calculation
Cost sharing
Multi-organization cost calculation
Outsourcing cost calculation
Multi-Mode Profit Center
Provide a centralized profit center with a unified while flexible grouping methods 
Taking profit center as the main body of accounting, basing on the unified mechanism of responsibility, right and benefit, Yonyou provides an information system that carry out the internal accounting of the profit center according to the elements of management accounting. It integrates the accounting system and business system closely so as to achieve a comprehensive, efficient and accurate management for group enterprises.
Internal accounting system for the profit center of group enterprises
Definition, collection and application of business volume
Processing of internal settlement of enterprise
Cost sharing between responsibility centers
Inclusive Budgeting and Planning System
Build up a real-time monitoring system throughout the whole budgeting and executing process
yonyou is committed to build up a holistic budgeting and planning system, which integrates strategical objectives, annual budgeting as well as monthly business operations. It supports multi-level and multi-mode budgeting applications, satisfying the need of budget consolidation, a holistic and process-based budgeting evaluation mechanism.
Automatic calculation, summary and decomposition
Budgeting status enquiry for all the budgeting units
Improved budgeting data accuracy by prediction and simulation using historical data, management approval data, and collaborating BU budget data
Budgeting, monitoring, analysis and adjustment integration
Close integration with BPM, ensuring that strategy is the core of budget management
Holistic fund management platform
Integrate multi-level and multi-mode fund management mechanism to build up a holistic fund management platform
Facing Multi-level diversified group enterprises, multi-level capital organizations, and diversified fund management modes, It maintains an advanced asset-liability structure. It makes use of advanced IT technology and cutting-edge enterprise financial management mechanism. It provides comprehensive, real-time and effective fund management data, to control fund risk, accelerate capital turnover rate, improve the fund use efficiency and serve as basis for enterprise strategies.
Payment scheduling
Whole process support for the payment of the employee reimbursement using commission payment
Automated bank reconciliations
Flexible and efficient settlement for multi-level business centers
Support for setting proxy settlement accounts
Whole process support of shared bank accounts across multiple business units within the enterprise
Flexible funds plan
Centralized management of bills
Internal loan management
International Application
Support enterprise accounting globalization and localization at the same time
Yonyou supports for the international application of basic technical class library, such as time format and log framework. It offers multilingual interface, metadata and as well as business data. It allows multiple roles and levels of personalized configuration, fulfilling the need of international while customized accounting management.
Multiple languages and data formats
Multiple time zones
Multi-currency
Multiple accounting standards and policies
Multiple roles and levels of personalized configuration
COMPREHENSIVE FINANCIAL MANAGEMENT
yonyou Financial Management and Accounting System works closely with various ecological partners to provide comprehensive and complete software and solution services, cloud services, business and intelligent systems for corporate financial management
Accounting Basics
Accounts Payable & Receivable; Invoice management and e-billing; Tax Management; OCR etc.
Financial Accounting & Reconciliation
Integrating with 3rd party service providers, inculding business travel service, banquet service, telecom service, financial service, procurement service, logistics etc.
Dedicated Industry Solution
Automotive industry services, construction industry services, catering industry services, energy industry services, medical industry services, other industry services
Centralised Management Platform
Integrating with the human capital, digital marketing, manufacturing, procurement, asset services and other services
Real-time Accounting System
yonyou launches a new cloud product that meets transaction-level accounting for enterprises-"event accounting" to meet the company's real-time financial statements, transaction-level accounting processing and internal management needs;
Real-time accounting products and services will be different from the general ledger accounting and financial reporting of traditional software (NC / U8 / U9, etc.), which can meet the needs of corporate multi-caliber financial accounting and financial reporting, such as internal assessment caliber and external reporting caliber;
The products and solutions included in the real-time accounting system include: event accounting systems, intelligent accounting systems, and consolidation of financial statements of group companies.
Intelligent Financial Management System
Based on the "Events"Approach to Basic Accounting Theory, and integrating the business practice, yonyou provides a multi-purpose accounting, real-time business, and big data analysis system service.
yonyou has launched an intelligent financial service, which mainly provides financial system management related solutions and cloud services for large and medium-sized enterprises;
The products and solutions of the intelligent financial system include: financial shared service, budgeting, intelligent reimbursement & business travel service, revenue standards, electronic accounting files, amoeba management, and corporate performance management, etc.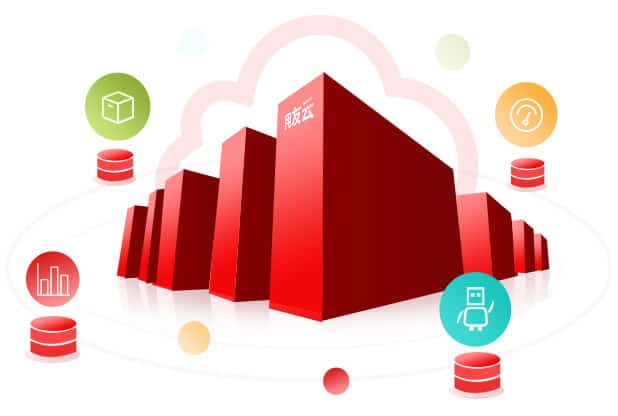 Treasury Management
 yonyou has launched a cloud solution that meets the standard of corporate treasury / treasury management;
This product supports the requirement of enterprises internal capital, resource deployment and settlement, and at the same time, integrates financial services provided by various financial institutions to create an ecosystem of corporate financial management. It integrates corporate operations and financial services, and supports the global development of enterprises.
Relying on the new product hierarchy,  yonyou launches new solutions and cloud services, including investment and financing and expense management systems, centralised settlement systems, cash management systems, bill management systems, foreign exchange management systems, liquidity and risk management systems.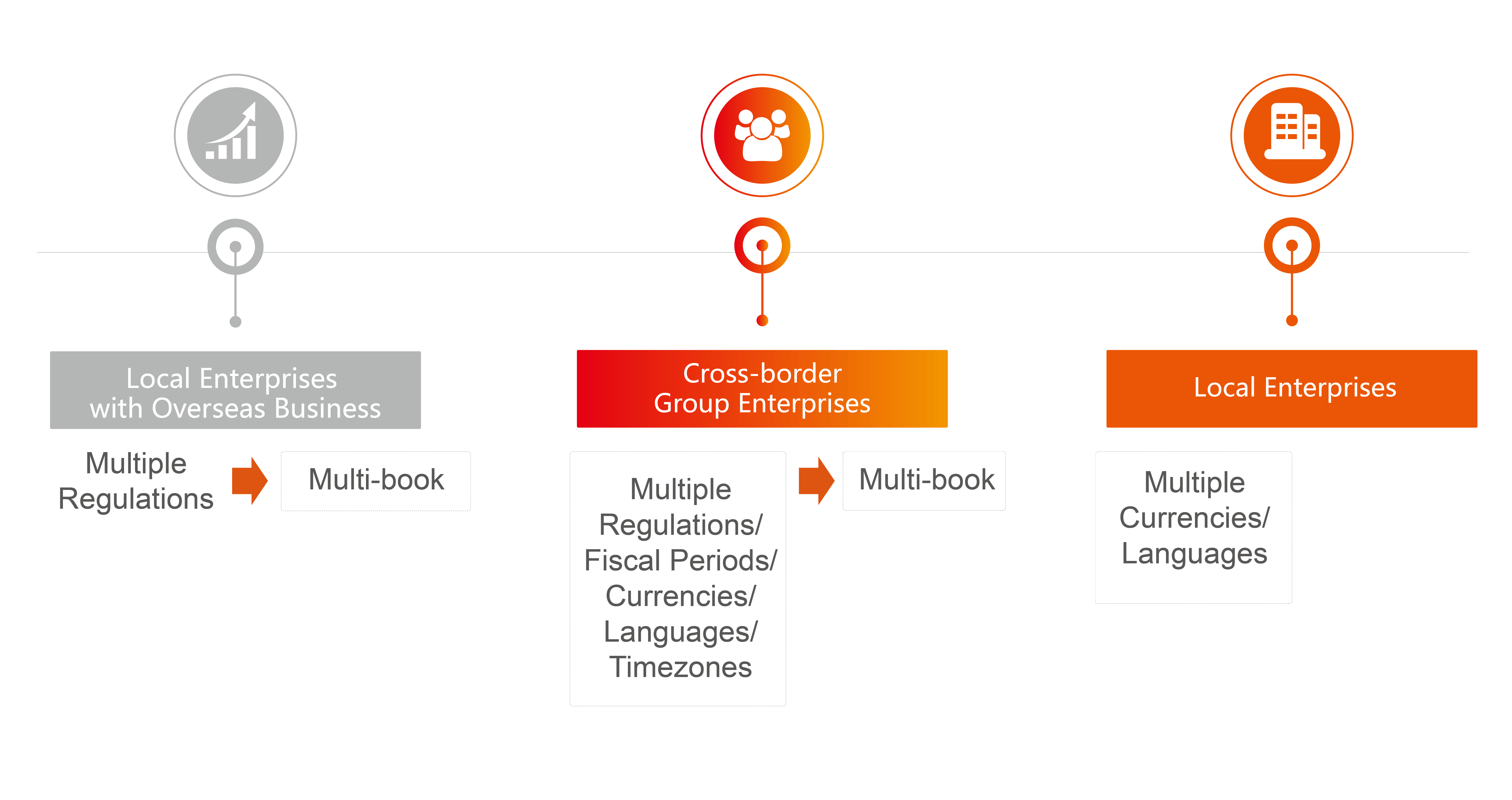 SUCCESSFUL CUSTOMER STORIES
Contact us 
for a tailor-made solution for your enterprise
31 Years of Execellence
15,000 Employees
5.22 Millions Clients' Success